YOUR FUTURE BEGINS HERE
A new era in higher education is dawning at The University of Texas at San Antonio, consistently recognized for research and discovery; collaboration and diversity; community service and urban development; and for training professionals to succeed in the new global economy. Join the excitement on any of our four campuses surrounded by the seventh largest city in the country. Whether your future includes business, research, health care, academia, nonprofits, government or entrepreneurship…your future awaits at UTSA.
National Center of Academic Excellence designation in Cyber Defense, Cyber Operations Fundamentals and Information Assurance Research.
- National Security Agency/Department of Homeland Security (June 2018)
TODAY: A Learner
UTSA Roadrunners experience full-throttle campus life from nationally recognized athletic programs to connections in over 360 on-campus organizations. Learning comes in a variety of ways and includes opportunities to meet peers, faculty, mentors, staff, business leaders, and alumni in this close-knit community. UTSA is as multicultural as the city where it resides and opens doors to learning and careers for any student.
In the top ten universities for Hispanic Bachelor's degrees conferred in all disciplines combined.
- Diverse Issues in Higher Education (2018)
TOMORROW: A Leader
Under the guidance of UTSA President Taylor Eighmy, a new day has dawned for our students and graduates to succeed in cutting edge careers and appreciate their roles and responsibilities in the communities where they will live and work. UTSA Roadrunners will provide answers to challenges in health care, scientific research, cybersecurity, education, business, technology, sustainable energy, and engineering…to name just a few. The opportunities are boundless and the momentum is unstoppable.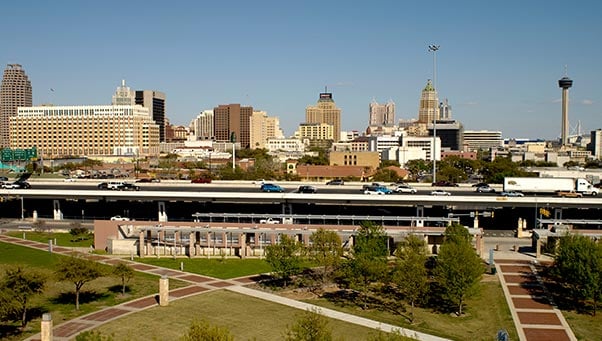 Downtown Campus Updates

UTSA Engineering Research

Selected as a top five young university based on performance indicators of research, citations, teaching, international outlook and industry income.
- Times Higher Education (June 2018)