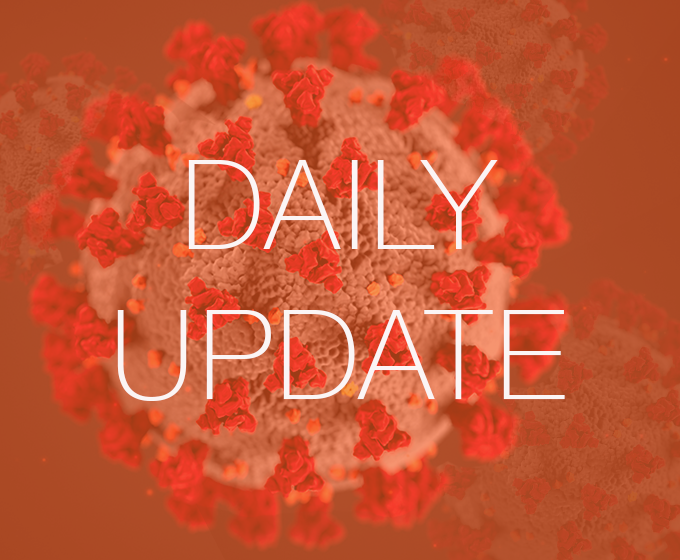 MARCH 22, 2020 — UTSA is responding to the COVID-19 outbreak with a commitment to supporting the safety of the university community while enabling the academic progress of students.

---
Tomorrow is the big day, Roadrunners. All course instruction will be online, continuing through the end of the spring semester, and most of you will be telecommuting for work. If you have questions about your telecommuting agreement or working from home, please contact your supervisor. Learn more about the telecommuting plan, available resources, and tips for staying physically and emotionally healthy while working from home. 
As you settle into working remotely, a wide range of technology resources is available to help you stay connected from home. Take advantage of Skillsoft training on telecommuting, leadership and more. For those who need access to internet service at home, many companies are offering temporary free internet. 
Here are some resources and details about university operations to keep handy: 


ONLINE LEARNING & ACCESS 
TECH CAFÉ: University Technology Solutions is staffing phone lines and email today until 7 p.m. If you need support, call 210-458-5555 or email techcafe@utsa.edu. 
Starting Monday, connect with a Tech Café team member online weekdays from 8 a.m. to 6 p.m. Or use the phone line or email. 
REMOTE TEACHING RESOURCES: The 2020 Remote Teaching Resources webpage for faculty is being updated regularly, so please continue to refer to it as the semester progresses. 
RESEARCH GUIDANCE: REDKE has a new FAQ to assist with continuity and management of research operations. 
KNOW HOW TO COLLABORATE: Need help to collaborate with staff or faculty, share documents and more, you can check out UTSA's available Technology Resources to find the best choice for you.


KEEP LEARNING: Human Resources Training and Development offers an online library for professional and personal development through Skillsoft. Visit the UTSA Learning Zone and log in using your myUTSA ID and passphrase. 
INTERNET ACCESS: If you're experiencing slower than usual internet speeds at home, internet service providers (AT&T, Spectrum, etc.) are seeing an enormous increase in usage. Save work on your computer frequently and upload it during slower usage periods. You can also test your connection speed online with SpeedTest. 
TIPS FOR TEACHING AND WORKING FROM HOME
Avoid distractions. Dedicate a space for your work or studies that is away from noisy areas. Your physical environment can be key to your success.
Take care of yourself physically. Staring at a computer screen all day can be unhealthy. Get up, walk around, limit your time online and make sure that your work area is conducive to your health (proper chair, desk, lighting, etc.).
Don't procrastinate. This causes unnecessary stress and anxiety in an already stressful environment around COVID-19. Start ahead and stay ahead in case something comes up unexpectedly.
Plan ahead. Remember, reaching out via email or phone takes a bit of extra effort versus stopping by your colleague's office.
---

CAMPUS OPERATIONS 
LIBRARY ACCESS: Both the John Peace Library and Downtown Library will be open weekdays from 9 a.m. to 6 p.m. These services will be available:
Access to computers, complete with internet and web browsers, Microsoft Office, SPSS, Adobe Creative Cloud and other productivity software
Access to the AirRowdy wireless network
Access to PrintSpot printing
Access to KIC scanners
Access to the Adaptive Technology Computer Lab
To encourage social distancing and promote everyone's safety, some services will not be available:
Faculty Center common seating area.
Physical circulation of materials, including reserves and tech gear.
In-person reference.
Faculty Center reservations and events.
The AET Library, Special Collections Reading Room and Special Collections Library at Hemisfair Campus will be closed to the public. Visit UTSA Libraries for a full schedule and to view available resources. 
STUDENT UNION: The main building will be open weekdays from 8 a.m. to 5 p.m. The H-E-B Student Union, food court, and Ski Lodge are closed. For more information on the Student Union operations and services, email studentunioninfo@utsa.edu. 
ROADRUNNER PANTRY: Located on Main Campus in the Student Union main building, next to The UPS Store, the pantry will have grab-and-go food bags available weekdays from 8 a.m. to 5 p.m. All UTSA students, faculty, and staff are eligible to get one food bag per day by showing their UTSA ID. The Whataburger Resource Room, located in the Durango Building on the Downtown Campus, is closed. For more information on the Roadrunner Pantry, please email RoadrunnerPantry@utsa.edu.
CAMPUS DINING: Pursuant to an order from San Antonio Mayor Ron Nirenberg, Roadrunner Café will providing take-out service only, and is the only campus dining location open. 
MAIL AND SHIPPING: Central Receiving and Mail Services will remain open weekdays from 8 a.m. to 5 p.m. for pick-up and drop-off of mail and packages. Deliveries to offices will be unavailable. 
CHILD CARE: The Child Development Center is closed. 
CAMPUS REC: All recreation facilities are closed.
---

HEALTH

REACH OUT: Don't forget to take care of yourself. Counseling and mental health services are available through Deer Oaks at 888-365-6271. 
FEELING ILL? Call the Occupational Risk team at 210-458-4038, seek medical support from your health care provider or a virtual doctor via MDLive.
---

YOUR QUESTIONS ANSWERED

UTSA SUPPORTS YOU: This past week, the university held two town hall meetings for faculty and staff. If you couldn't attend the virtual town halls about UTSA business operations, telecommuting and online instruction, the broadcasts are online.
Watch the Faculty Town Hall

Watch the Staff Town Hall