Antarctic Research: Media and News
---
UTSA logo on cover page of Deep Sea Research Part II (DSRII): Antarctic Sea Ice Research during the International Polar Year 2007-2009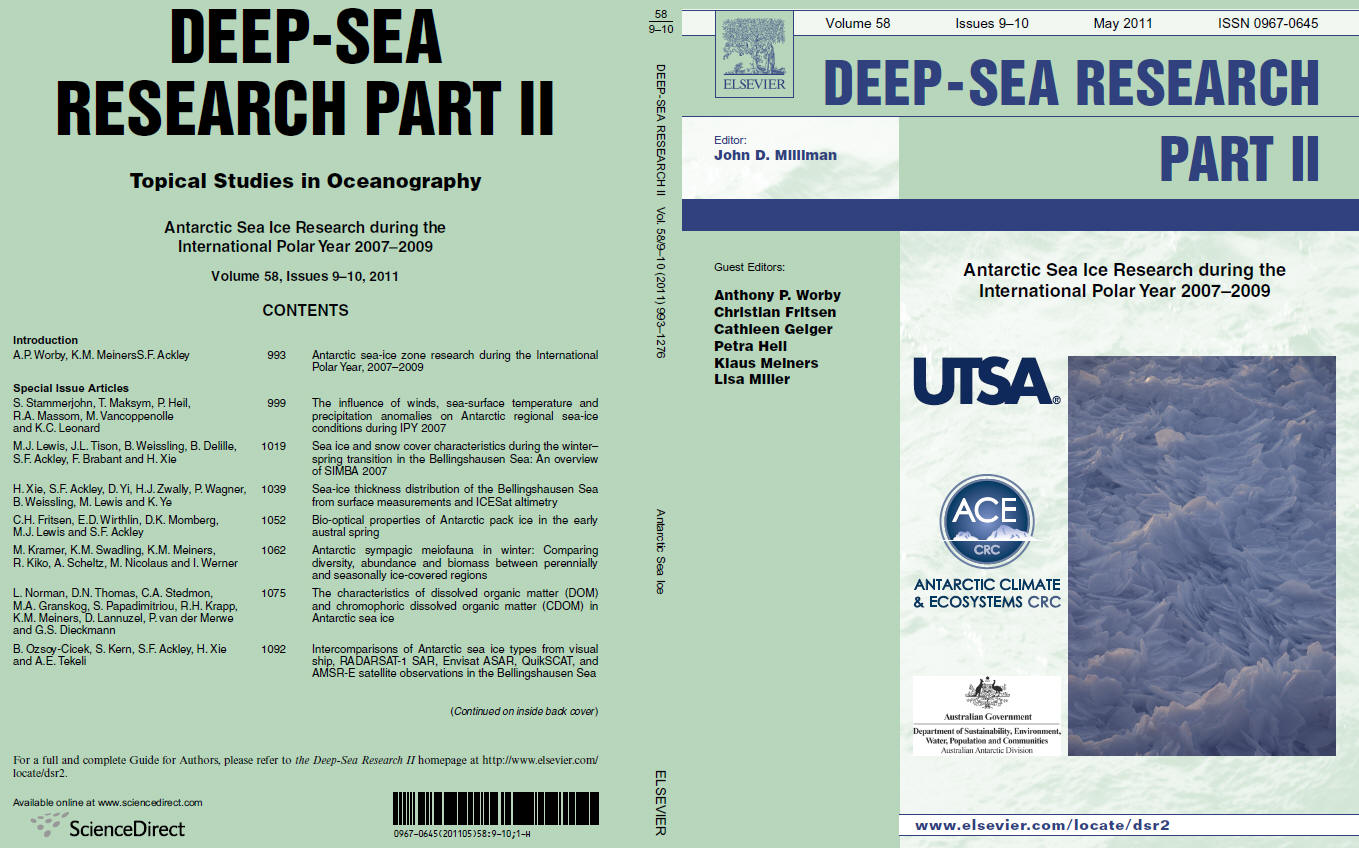 A scientific expedition to Antarctic (December 8-30, 2006) was conducted to examine the sea ice and its variability, which will be used to validate the satellite-derived geophysical products on sea ice. See a list of participants.
UTSA on NSF media release: Multinational Scientific Expedition Kicks Off International Polar Year 2007-2008. View a series of photos based on events and/or time.
Other media releases about the trip and our researches:
EurekAlert • Imaging NOTES magazine • IPY Overview • San Antonio Express News • Turkish Daily News • UTSA Sombrilla • UTSA Today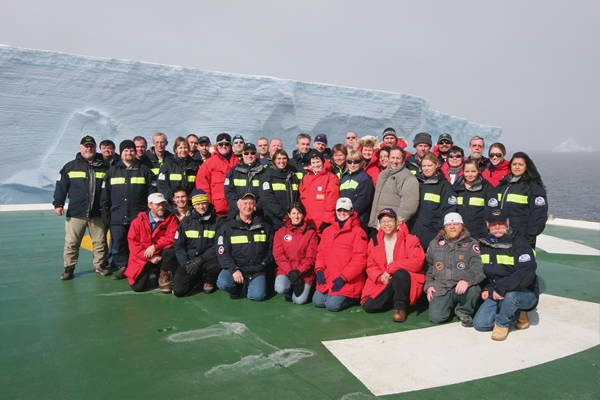 December 25, 2006: ship crew, scientist and teacher teams from Sweden, Chile, and U.S. on the heli-deck of ODEN.
In the background is an iceberg that the ODEN just passed.
December 27, 2006 (UTC): ODEN arrived fast ice (first year) at the McMurdo Sound of the Rose Sea
Λ