Central Receiving Processes
The following is an overview and guidance for the University of Texas at San Antonio central receiving process.
A. Overview
The UTSA Central Receiving office is a unit of the Campus Services department that provides receiving and delivery services for all goods ordered by the UTSA teaching, research, administrative, and project offices (items of a personal nature are not to be sent to Central Receiving).
Services provided include:
Receiving most items delivered by vendors and transportation companies
Inspecting all incoming goods for damage and quantity delivered
Delivery to requesting departments
Assist with Receiving Reports when requested
Picking up and arranging for return shipments if required
Expediting receipt of goods
---
B. Receiving Reports
When shipments are received, a receiving report is generally created, the receiving report is created by the user department. For purchases over $5,000 and specific commodity purchases $5,000 and under along with any State or Federal funds expenditures, a receiving report must be issued in order to pay for shipments received under a purchase order (PO), as it serves as verification that the goods were received as ordered.
NOTE: Receiving reports are not required for Procard purchases.
Shipments Delivered to Central Receiving
Central Receiving delivers the shipment to the user department within two business days of receipt unless the items require special handling. Large items may be delivered by Facilities Services (at no charge to the user department).
The department must verify the order upon receipt from Central Receiving and notify the vendor immediately of any discrepancies (damaged merchandise, overages, double shipments, incomplete shipments, etc.) Failure to notify the vendor promptly may delay payment to vendors and result in interest charges to the department.
Shipments with "collect charges" are not accepted unless Central Receiving is notified and arrangements are made for payment at time of delivery.
Shipments Delivered Directly to User Department
When shipments are received directly by the user department ("department"), the department must verify the accuracy of the delivery. If the delivery is accurate, when required the department creates a receiving report in Rowdy Exchange unless the shipment is a Procard purchase. For more information see the Rowdy Exchange Training Website.
Because the receiving report serves as documentation for payment to the vendor for non-Procard purchases, a department's failure to promptly create the report may delay payment to the vendor and result in interest being charged to the department.
If a department believes payment should be withheld based on an incorrect delivery or invoice, the department should not issue a receiving report. In this case the department should submit a Vendor Dispute Form to Disbursements and Travel Services.
Departments should attempt to have all Procard purchases delivered directly to the department. For detailed instructions on completing Procard purchases see Financial Management Operational Guideline (FMOG) Procard Program.
---
C. Returns
If a return is necessary, departments must notify Central Receiving immediately and return the merchandise to Central Receiving in its original packaging.
---
D. Priority of Deliveries
Deliveries are processed by Central Receiving on a first-in, first-out basis unless special handling is required. Examples of items requiring special handing include but are not limited to:
Air and overnight shipments
Materials on dry ice or frozen
Live materials
Blood and blood platelets
Packages labeled "refrigerate immediately", "freeze upon arrival" or that include other special handling instructions
Radioactive materials
Controlled substances
Books and other items addressed to individuals are sorted and scanned for tracking purposes and delivered the next business day. Federal Express, Airborne, Next Day Air, etc. are delivered the same day.
---
E. Outbound Shipments
Central Receiving will arrange for outbound shipments as requested. Departments must call Central Receiving when an item needs to be shipped. The department must package and label the item and provide Central Receiving with a description of contents, value, and method of shipping.
Approved methods of payment are:
Department Cost Center
Call tags (vendor furnished)
Freight collect (freight lines only)
Departments are reminded that a return authorization number only authorizes the return of an item, and does not necessarily indicate payment of freight charges.
Small items to be shipped can be picked up by Central Receiving, but arrangements must be made for Facilities Services to pick up large items for delivery to Central Receiving.
---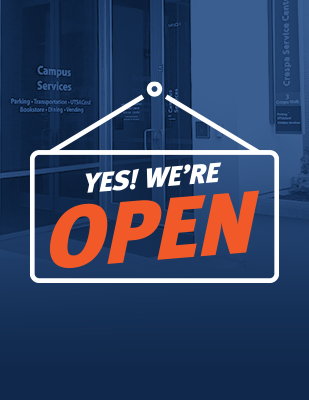 Visit our Main Campus location, Monday through Friday from 8 a.m. to 5 p.m. Learn more.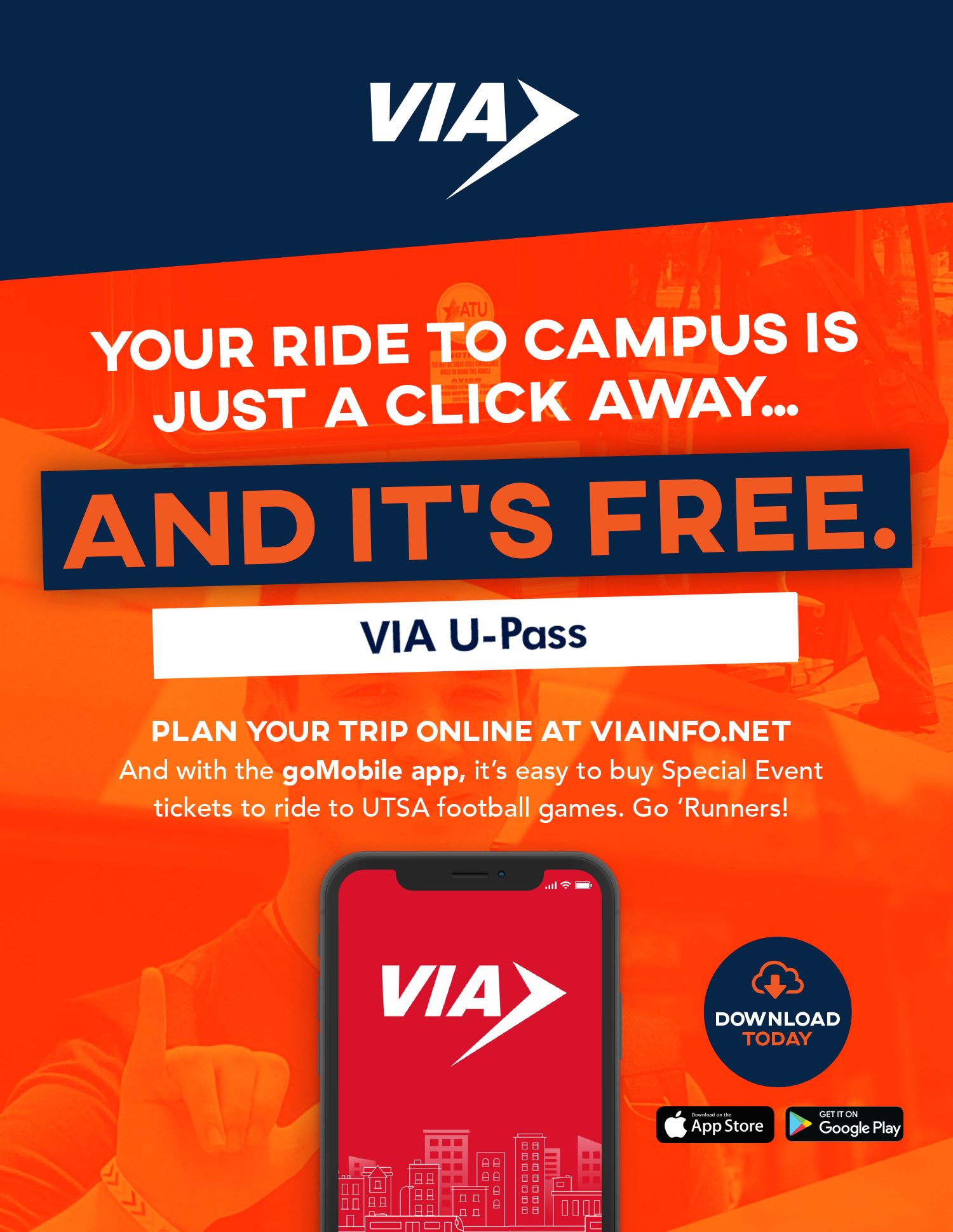 Current UTSA students and employees ride VIA for free. Learn more, then watch how to use VIA U-Pass.