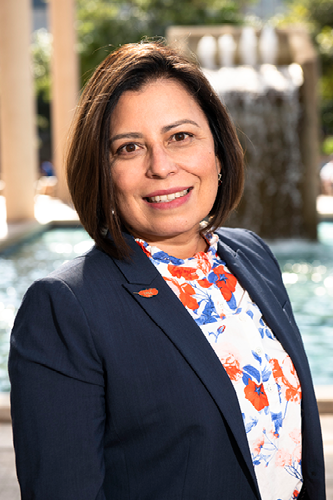 Welcome to Business Affairs
We provide key support for UTSA's strategic goals and destinations, ensuring the success of the university's academic and research enterprise.
Our core services are widely varied, including essential financial services, exemplary public safety, engaging on-campus services and more. I invite you to learn about each of our service areas and how we can best support you. Go 'Runners!
Read more: Messages from Veronica.
Veronica Salazar
Chief Financial Officer and
Senior Vice President for Business Affairs
Leadership Positions in People Excellence
UTSA has launched national searches to fill two leadership positions in People Excellence: Associate Vice President for People Excellence and Executive Director of Total Rewards. Learn more about the position profiles, applications, nominations and inquiries.
---