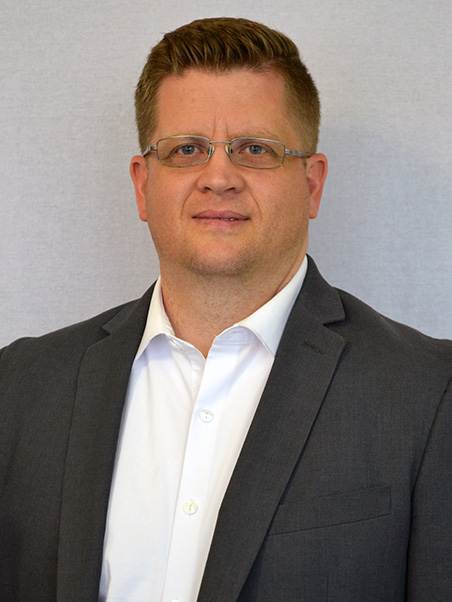 Bess Hieronymus Endowed Professorship in Music
Formerly an endowed Fellowship, the Bess Hieronymus Endowed Professorship in Music was established in 2011 by several UTSA donors in honor of Dr. Bess Hieronymus, UTSA Professor Emeritus, who had a lasting impact on students and on the University. Distributions from the endowment are used to support the performance and study of organ and harpsichord, organ literature, organ pedagogy, and related areas.
S. Andrew Lloyd, Ph.D.
Bess Hieronymus Endowed Professorship in Music
Assistant Professor, Music
S. Andrew Lloyd is a concert organist and composer whose works have been performed by many notable ensembles and performers all over the world including the Cathédrale de Notre Dame de Paris, the National Cathedral in Washington DC, Riverside Church New York, Trinity Church and Methuen Hall Boston, the Salt Lake Tabernacle, Moscow Catholic Cathedral, and venues in South Africa, the Philippines, and the 2016 and 2018 National AGO Conventions in Houston and Kansas City respectively. 
He writes extensively for organ, piano, voice, choir, orchestra, and chamber ensembles. A recording of Lloyd's monumental art mass, Christus was released in 2017 on the Neumark label, and was featured on Pipedreams public radio in December of 2018. 
As an active recitalist, Lloyd has performed at venues throughout the United States including: the Salt Lake Tabernacle, the Eccles Organ Festival at the Cathedral of the Madeleine in Salt Lake City, St. John the Evangelist and MusicFest Northwest in Spokane, WA, and as a presenter at the 2015 Southwest Regional AGO Convention in Fort Worth. 
In addition to his faculty position at UTSA, he also serves as the 2019/2020 Marlin K. Jensen Artist in Residence at the University of Utah. 
Originally from Spokane, WA, Lloyd earned his bachelor's in music from Brigham Young University, his master's in music from the University of Kansas, and his D.M.A. from the University of North Texas. He studied with the notable composers and organists Forrest Pierce, Jon Nelson, Andrew May, James Worlton, James Higdon, Jesse Eschbach, Douglas Bush, and Janet Ahrend. Sadly, he has never had the chance to study with famous musical theater composer Andrew Lloyd Webber.