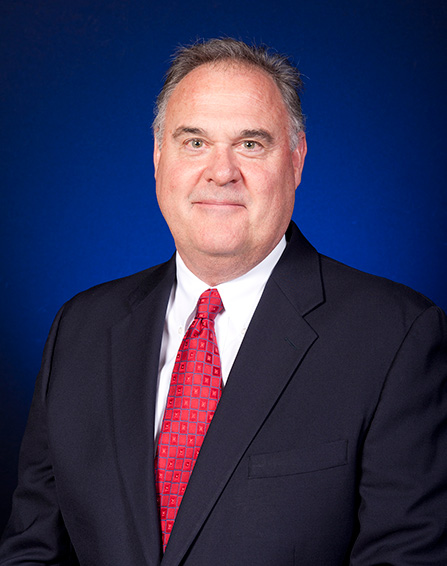 Elmo James Burke, Jr. Chair in Real Estate Finance and Development
The Elmo James Burke Jr. Chair in Real Estate Finance and Development was established in 1985 by Mrs. Betty Jane Burke and various other donors in memory of Mrs. Burke's husband. This endowment supports a Department of Finance professor who is nationally recognized in real estate finance and development to devote a portion of their time to teaching at UTSA in addition to working with business leaders beyond the academic realm.
Tony Ciochetti, Ph.D.
Elmo James Burke, Jr. Chair in Real Estate Finance and Development
Executive Director, Embrey Real Estate Finance and Development Program
Recognized as a leading real estate expert, Tony Ciochetti joined UTSA in Fall 2012 to lead the college's real estate finance and development programming, expanding the college's graduate programming in this area, and developing strategic partnerships locally, nationally and internationally. He also serves as a professor in the Department of Finance. 
Ciochetti's approach centers on the role commercial real estate has in the world's built environment. He believes real estate developers have a responsibility to work more closely with city planners and designers to create sustainable buildings that have a positive impact on the people who live, work and play in our diverse communities. 
Throughout his 25-year career, Ciochetti has held academic positions as the Thomas G. Eastman Chair, chairman and professor at the Massachusetts Institute of Technology Center for Real Estate and as director of the Center for Real Estate Development at the University of North Carolina at Chapel Hill.  
He regularly travels internationally to speak at real estate conferences and seminars and to build relationships with global industry leaders. 
Ciochetti's research interests lie in two broad areas: commercial mortgage credit risk and the role of real estate within pension plan portfolios. He also is active in the areas of sustainability and responsible commercial real estate development and investment. His work has appeared in leading scholarly journals including Real Estate Economics, the Journal of Real Estate Finance and Economics and the Journal of Real Estate Research. 
He is the former president of the Real Estate Research Institute, where he is also an academic fellow and serves on the Board of Directors of Real Estate Economics. He also serves on the editorial and advisory boards of Real Estate Finance and CMBS World. He regularly consults on behalf of investment banks, rating agencies, institutional clients and development companies and has been active as a board member on a number of commercial real estate companies. 
Ciochetti received his doctorate and master's in real estate and urban land economics from the University of Wisconsin at Madison and his bachelor's in finance at the University of Oregon.