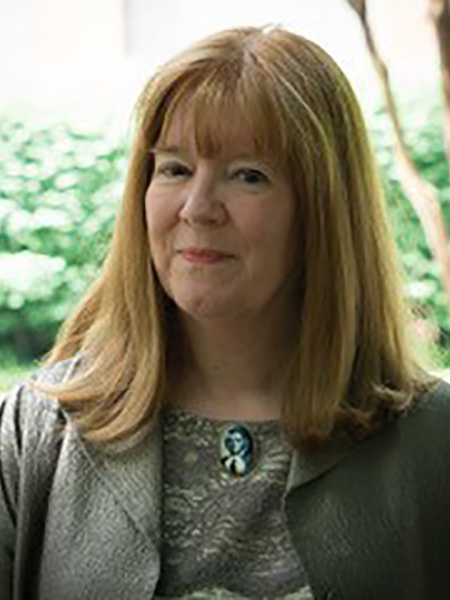 Gilbert M. Denman Endowed Professorship in American History
The Gilbert M. Denman Endowed Professor in American History was established in 2004 thanks to funding from the George W. Brackenridge Foundation. The Brackenridge Foundation is dedicated to furthering education of all levels in the San Antonio area.
Catherine Clinton, Ph.D.
Gilbert M. Denman Endowed Professorship in American History
Professor, History
A pioneering historian of American women and the American Civil War, Catherine Clinton joined UTSA in 2014. In 2020, she was awarded the President's Teaching Award for her excellence in Research. 
She is the author or editor of 25 books, including The Plantation Mistress: Woman's World in the Old South; The Other Civil War: American Women in the Nineteenth Century; and Southern Families at War: Loyalty and Conflict in the Civil War South. Her books Divided Houses: Gender and the Civil War and Mrs. Lincoln: A Life are among several that have been History Book Club selections. She also has written for the History Channel and authored history books for children.  
Her biography, Harriet Tubman: The Road to Freedom, was selected as one of the year's best non-fiction books in 2004 by the Chicago Tribune and the Christian Science Monitor. 
Clinton has presented at numerous academic conferences and served as a consultant to Steven Spielberg's film Lincoln. Her expertise has been featured in the New York Times and on CSPAN, the BBC and PBS. In 2015-16, she served as the president of the Southern Historical Association.  
In 2016, Clinton received the prestigious Guggenheim Fellowship from the John Simon Guggenheim Memorial Foundation, which funded her research on how mental illness was diagnosed and treated for Union soldiers during the Civil War. She first delved into the topic after discovering in 2008 that the suicide rate among American soldiers serving in the Iraqi War was higher than the combat death rate. Her work will touch on the debate among historians concerning the military death toll of the Civil War and other important controversies. 
"Dr. Clinton's research has given the world a deeper understanding of American history in possibly its most contentious period," said Daniel J. Gelo, former dean of the College of Liberal and Fine Arts. 
Clinton earned her bachelor's degree in sociology and Afro-American studies from Harvard University, her master's degree from the University of Sussex and her Ph.D. in history from Princeton University. Before coming to UTSA, Clinton taught at the Citadel, Wesleyan University, Brandeis University, Harvard University, and Queens University Belfast, in Northern Ireland.