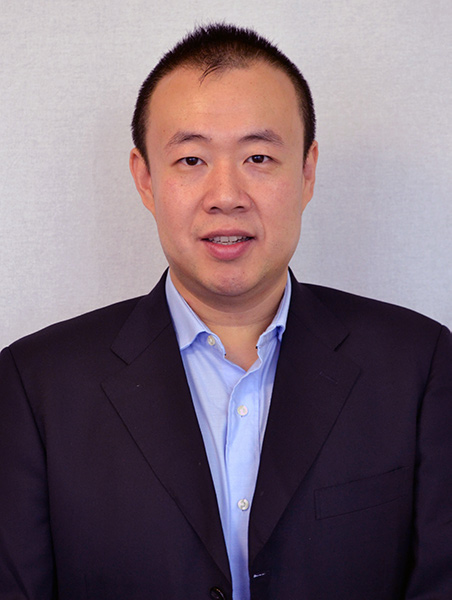 Graham Weston Endowed Professorship
In 2015, UTSA established The Graham Weston Endowed Professorship in honor of philanthropist and 80/20 Foundation co-founder, Graham Weston. The professorship was created for a Carlos Alvarez College of Business faculty member in the field of big data. Recipients use endowed funds for research, data purchases, and research related conferences.
Wenbo Wu, Ph.D.
Graham Weston Endowed Professorship
Associate Professor, Management Science and Statistics
Dr. Wenbo Wu is at the forefront of UTSA's vision to be a leading public research institution. With his combined industry experience and high research output, Wu is a rising scholar in the College of Business.
Wu's research interests include business analytics, data mining, machine learning, causal inference, variable selection and dimension reduction. He is also an avid collaborator and has worked with lead researchers in engineering, computer science, marketing, and finance. In his three years at UTSA, Wu has received three grants with combined funds of over $180,000. 
With 15 peer-reviewed journal publications, four peer-reviewed conference papers/proceedings and over 30 invited presentations at both national and international conferences and seminars, Wu has not only made significant contributions to his field but is steadily receiving international recognition for his achievements. He received the Col. Jean Piccione and Lt. Col Philip Piccione Endowed Faculty Award for Research Excellence in 2020 and the Dean's Distinguished Research Award in 2021.
Since joining UTSA, Wu has been a member of seven dissertation committees and chaired two graduate dissertations. He was the faculty advisor for the UTSA Undergraduate Research Showcase project, which received both the "Best in College" Award and the "Best in Show" Award at the 2019 UTSA Research & Creative Inquiry Showcase. Wu is also a four-time consecutive first place champion of the national SAS Analytics Shootout.  Wu is a member of the Master Program Comprehensive Exam Committee for the Department of Management Science and Statistics. 
Wu is a member of the American Statistical Association (ASA), the International Chinese Statistical Association (ICSA), the Institute for Operations Research and the Management Sciences (INFORMS), and the American Mathematical Society (AMS).