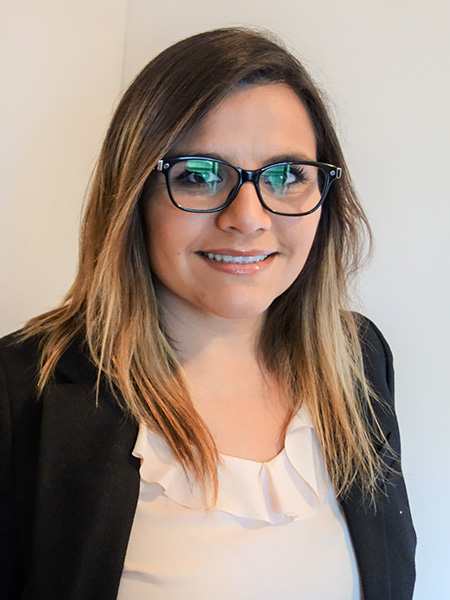 Klesse Professorship
Gabriela Romero Uribe, Ph.D.
Klesse Professorship
Assistant Professor, Biomedical Engineering and Chemical Engineering
Gabriela Romero Uribe's research involves the development of soft biomedical materials to address challenging problems in brain health.
She is principal investigator of the Macromolecular Bio-Interfaces Lab at UTSA. Her team focuses on designing and engineering stimuli-responsive soft matter and biocompatible nanomaterials to manipulate cellular signals and behaviors in brain cells through biophysical and biochemical cues.
Romero Uribe has published refereed book chapters and articles in academic journals such as Science, Advanced Functional Materials, Advanced Healthcare Materials, and ACS Applied Materials and Interfaces. She has served as a peer reviewer for multiple journals and is an editor for Pharmaceutics, and has also served as a grant reviewer for the National Institutes of Health. 
Since 2019, Romero Uribe has received over $2.8 million in external grants from the National Science Foundation (NSF), the National Institutes of Health, and other organizations to help fund her research. She was also a recipient of the prestigious NSF CAREER Award in 2021. 
Romero Uribe has been highly involved on campus since joining UTSA faculty in 2017. She is a member of the university's faculty senate and a member of various groups within her department, including the undergraduate curriculum committee and the faculty recruitment committee. She has also supported her students by serving on several thesis and dissertation committees and working as an academic advisor for undergraduate and graduate students in her college.
Romero Uribe earned her doctorate in applied chemistry and polymeric materials from the University of the Basque Country in Spain. She was a postdoctoral associate at the Massachusetts Institute of Technology and the University of Kentucky.