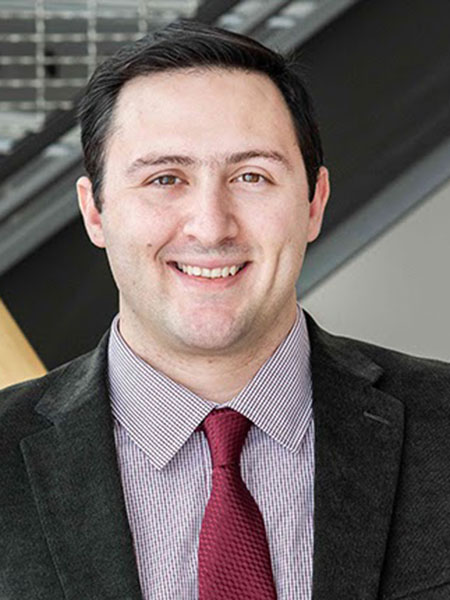 Klesse Professorship
Panagiotis (Panos) P. Markopoulos, Ph.D.
Klesse Professorship
Associate Professor, Electrical and Computer Engineering, and Computer Science
Panagiotis (Panos) P. Markopoulos' areas of expertise include machine learning, data science and signal processing. He seeks to advance efficient, explainable and trustworthy artificial intelligence through his research. 
Markopoulos has co-authored three book chapters and more than 70 journal and conference articles that have been featured in refereed journals such as the IEEE Transactions on Signal Processing. He has an h-index of 16 and his work has over 1000 citations to date. 
Since 2016, Markopoulos has received over $2 million in competitive research funding from organizations like the National Science Foundation (NSF), the U.S. National Geo-Spatial Intelligence Agency, and the U.S. Air Force Research Laboratory (AFRL).
Markopoulos is a core faculty member of both the UTSA School of Data Science and the UTSA MATRIX AI Consortium, and was a visiting research faculty member at the AFRL. He is also a recipient of the Young Investigator Program (YIP) Award from the U.S. Air Force Office of Scientific Research (AFOSR).
Markopoulos earned his doctorate in electrical engineering from The State University of New York at Buffalo and his master's degree in electronic and computer engineering from the Technical University of Crete in Greece. He served on the faculty at the Rochester Institute of Technology before joining UTSA in fall 2022.