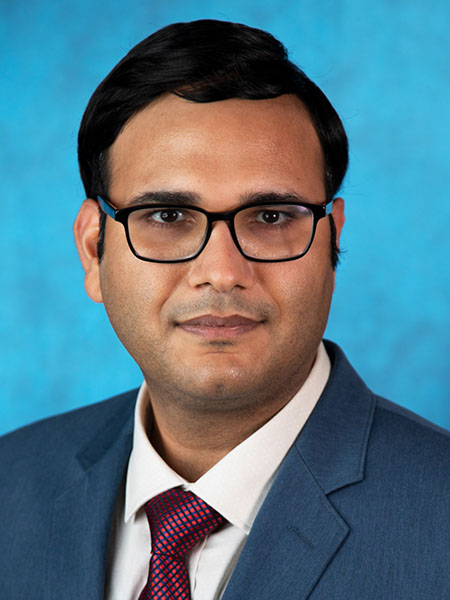 Klesse Professorship
Vikram Kapoor, Ph.D.
Klesse Professorship
Associate Professor, Civil & Environmental Engineering and Construction Management
Vikram Kapoor's research lies at the cross-section of environmental microbiology, biotechnology and environmental engineering. His interests include biological wastewater and water treatment, resource recovery from wastewater, microbial source tracking, microbial ecology of natural and engineered systems, stormwater management and water quality improvement, and environmental and public health.
He directs the Kapoor Lab at UTSA, where he and his team have built a successful research program primarily focused on water sustainability. While the lab's research is highly interdisciplinary and cuts across diverse fields including water quality, wastewater treatment, stormwater management, environmental microbiology, watershed science, and nanotechnology, the tools applied and the overall mission of water sustainability provides unifying threads.
Kapoor's research has been published in Environmental Science & Technology, Water Research, Chemosphere and other peer-reviewed academic journals. Additionally, he serves as a reviewer for several refereed journals, and is on the editorial board for PLOS Water, the Journal of Hazardous Materials Advances and Critical Reviews in Environmental Science and Technology.
Since joining UTSA in 2016, Kapoor's research has been funded by organizations such as the National Science Foundation, the U.S. Environmental Protection Agency, the Texas General Land Office, and the City of San Antonio, earning more than $6.3 million in research funding from these groups and others. He has been recognized as an emerging scientific leader by the National Academies of Sciences, Engineering, and Medicine and received the Gulf Research Program's Early-Career Research Fellowship in 2020. He is also a recipient of the American Academy of Environmental Engineers and Scientists' 40 Under 40 Rising Stars Award.
Kapoor currently serves as undergraduate advisor of record and division leader of the Department of Civil and Environmental Engineering, leading his department's efforts in ABET accreditation, undergraduate studies and campus-wide research initiatives. He also supports his students by serving on multiple dissertation and master's thesis committees, working as an academic advisor for both undergraduate and graduate students, and as a faculty mentor with UTSA's First-Gen STEM Scholars Program and the UTSA Indian Student Association.
Kapoor earned his doctorate in environmental engineering from the University of Cincinnati and his bachelor's degree in biotechnology from Jaypee Institute of Information Technology in India. Prior to joining UTSA, he was an ORISE postdoctoral research fellow at the National Risk Management Research Laboratory at the U.S. Environmental Protection Agency in Cincinnati.