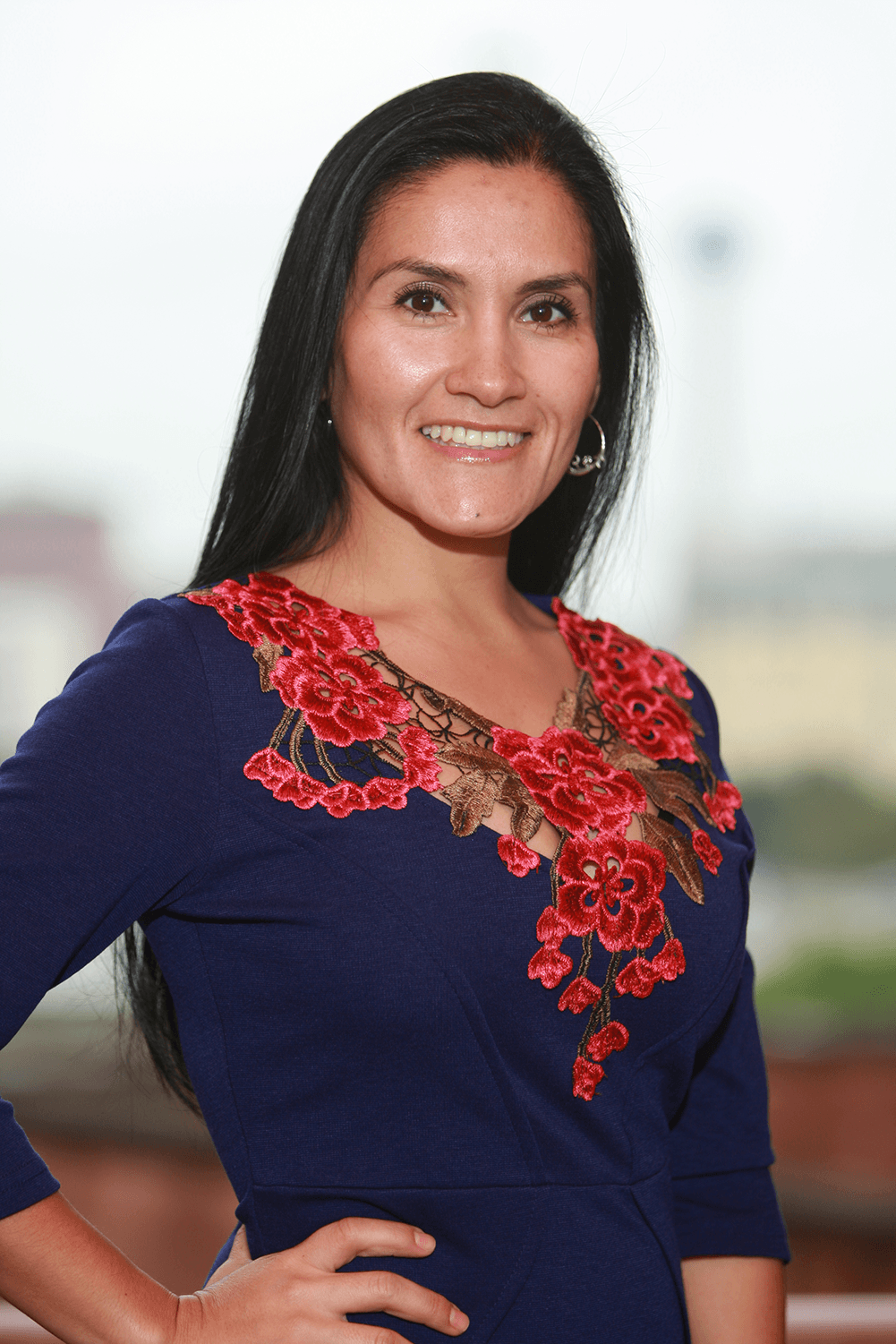 Lutcher Brown Fellowship
Unfilled chairs and professorships are used to support recently tenured faculty and help accelerate the success of their research through fellowships. The fellowships are one-year, nonrecurring honorific appointments. Fellows are nominated by academic leadership and selected by the provost through a competitive process.
Claudia García-Louis, Ph.D.
Lutcher Brown Fellowship
Associate Professor, Educational Leadership and Policy Studies
Claudia García-Louis' research approach is interdisciplinary in nature as she seeks to disrupt negative stereotypes about Latinxs, minoritized populations, and underrepresented groups in higher education through the critical incorporation of culturally appropriate, asset-based methodological approaches. Her goals are to expand the definitions of Latinidad and Blackness in higher education, to make a critical contribution to a budding line of inquiry that explores the educational experiences of AfroLatinxs, and to conduct research that highlights Latinx heterogeneity, and the experiences of Latina-mamí-scholars.
García-Louis has authored or co-authored more than 20 scholarly articles, with over 300 citations to date. Her research has been published in several academic journals, including Community College Review, Race Ethnicity and Education, and the Journal of Latinos and Education. She is also on the editorial review board of the Journal Committed to Social Change on Race and Ethnicity (JCSCORE), Review of Higher Education (RHE), and the Journal of Hispanics In Higher Education (JHHE).
She has received nearly $480,000 in grant funding to help support her research from organizations such as Educational Testing Service (ETS), the USDA's National Institute of Food and Agriculture, and the Ford Foundation.
García-Louis' professional service includes her roles as board member of the American Association of Hispanics in Higher Education (AAHHE), co-coordinator of the NASPA Emerging Faculty Leaders Academy, ASHE 2022 Conference Program committee member, and a Crossing Latinidades mentor with the University of Illinois Chicago.
Since joining UTSA in 2017, García-Louis has dedicated ample time outside of her research as well to support the university and its students. Within her college, she has served on the research and development committee, the diversity and inclusion committee, and worked as a reviewer for faculty research proposals. In her department, she is a member of the Educational Leadership and Policy Studies (ELPS) merit review committee and has been an academic advisor for over 20 graduate students.
At the university level, García-Louis serves on the Hispanic Thriving Institution Leadership Council, the Inclusive Excellence Advisory Board, and is a faculty mentor for first-generation college students with the First to Go and Graduate program.
García-Louis earned her doctorate in educational administration from The University of Texas at Austin.