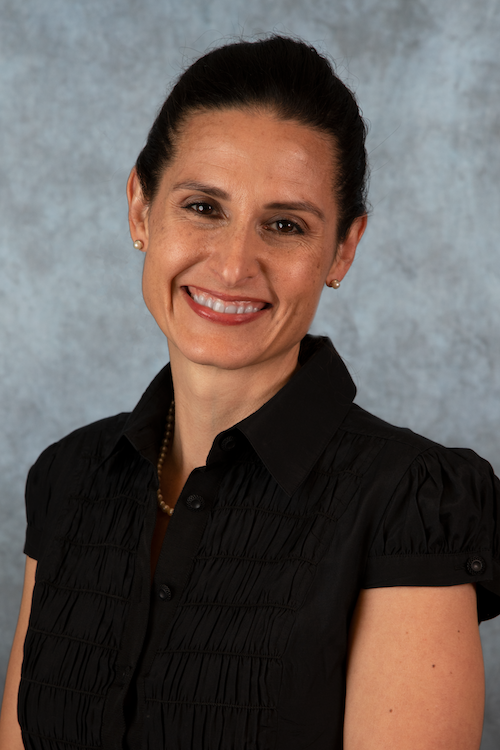 Lutcher Brown Fellowship
Unfilled chairs and professorships are used to support recently tenured faculty and help accelerate the success of their research through fellowships. The fellowships are one-year, nonrecurring honorific appointments. Fellows are nominated by academic leadership and selected by the provost through a competitive process.
Ginny Garcia-Alexander, Ph.D.
Lutcher Brown Fellowship
Associate Professor, Sociology, Demography
Ginny Garcia-Alexander is a social demographer who studies how social disadvantage shapes health, mortality, and reproductive decisions and outcomes. Her research focuses on social demography, religion and health, health disparities, migration, race and ethnicity, and quantitative research methods.
In 2023, Garcia-Alexander was appointed as a faculty fellow in the newly established UTSA School of Data Science, where she serves as lead investigator and coordinator for the Data Science for Next-Generation Census Program, a research partnership between UTSA and the U.S. Census Bureau. She intends to use the fellowship funds to support the development of this program, as well as advance her research.
Garcia-Alexander's research has been published in several academic journals, including Healthcare, Health Affairs, the Journal of Women's Health, SSM – Population Health, the American Journal of Men's Health, the Journal of Aging and Health and the Journal for the Scientific Study of Religion. She has published several books, multiple scholarly book chapters, and co-edited the International Handbook of the Demography of Obesity (Springer Publications). In addition, she has presented refereed papers at over a dozen conference proceedings. 
Within her college, Garcia-Alexander has chaired or been a member of several thesis and dissertation committees. She has also supported the research projects of undergraduate students as a faculty mentor. 
Garcia-Alexander received her Ph.D., M.S. and B.S. degrees in sociology from Texas A&M University. Prior to joining UTSA, she was a faculty member at Portland State University for eight years.