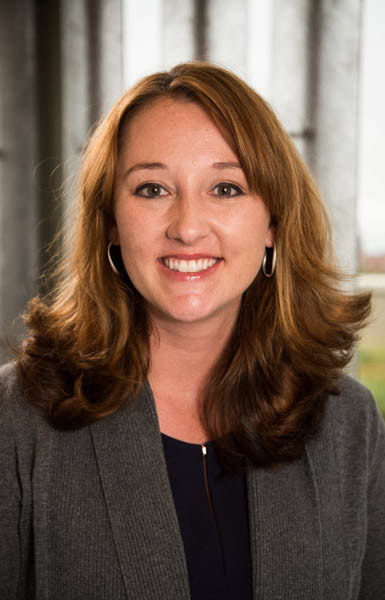 Lutcher Brown Fellowship
Unfilled chairs and professorships are used to support recently tenured faculty and help accelerate the success of their research through fellowships. The fellowships are one-year, nonrecurring honorific appointments. Fellows are nominated by academic leadership and selected by the provost through a competitive process.
Megan Hayes Piel, Ph.D.
Lutcher Brown Fellowship
Associate Professor, Social Work
Megan Hayes Piel's research interests include child welfare and foster care systems, youth and family resilience, and mental health and trauma. Much of her work focuses on supporting youth that are transitioning to adulthood from the foster care system, and how they navigate postsecondary education and the mental health system as they age out of care.
Since 2019, Piel has worked as the principal investigator for the Bexar County Fostering Educational Success Pilot Project (BCFES). The project aims to improve graduation rates and promote postsecondary academic success for those with a history of foster care. The pilot program has provided San Antonio youth with comprehensive support services, and now serves as a national model.
In addition to her research, Piel serves on various committees within her department at UTSA, including the faculty search committee, the research and development committee, and the graduate program committee. She also supports her students as a graduate research advisor and faculty student mentor. 
Outside of the university, Piel is a member of multiple committees in the San Antonio region that promote the welfare of children and the homeless. She is currently a fellow with the Doris Duke Child Well-Being Research Network and the National Conference for Engaged Scholarship on Foster Alumni and Other Traditionally Hidden College Populations.
Piel earned her Ph.D. in social work from Arizona State University and was a Doris Duke Fellow for the Prevention of Child Maltreatment/Promotion of Child Well-Being with Chapin Hall at the University of Chicago.