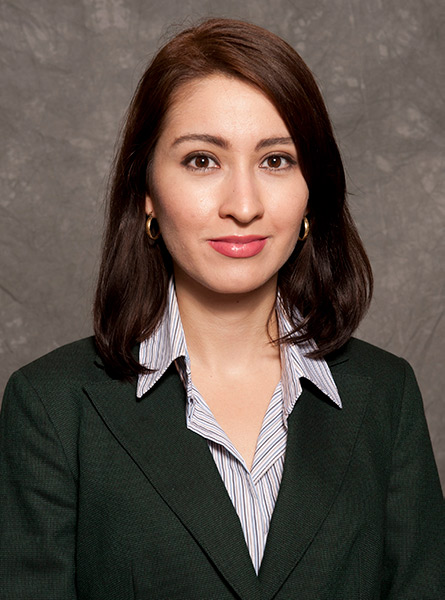 Lutcher Brown Chair
Krystel Castillo, Ph.D.
Lutcher Brown Chair
Professor, Mechanical Engineering
Director, Texas Sustainable Energy Research Institute (TSERI) at UTSA
Krystel Castillo-Villar's area of expertise is mathematical programming and optimization techniques for analyzing large-scale, complex systems under uncertainty. Castillo-Villar is conducting research on modeling and design of green energy (bioenergy) systems; modeling the impact of increased adoption of Electric Vehicles and Natural Gas Vehicles on the distribution network and operational costs for fleet owners; and big data analytics for healthcare and defense applications. 
As the first female Hispanic faculty member in the Department of Mechanical Engineering, Castillo-Villar has recruited underrepresented students in STEM fields for her research group including female engineers, Hispanics, and other minorities. In addition to her professor position, she is also the co-director of the Manufacturing Systems and Automation Laboratory; core faculty of the Open Cloud Institute; core faculty of the Center of Advanced Manufacturing and Lean Systems; and core faculty of the Center for Simulation, Visualization, and Real-Time Prediction. 
Castillo-Villar is a past recipient of the prestigious Air Force Summer Faculty Fellowship for the summers of 2014 and 2015 to conduct research at the Air Force Research Lab at Wright-Patterson Air Force Base.