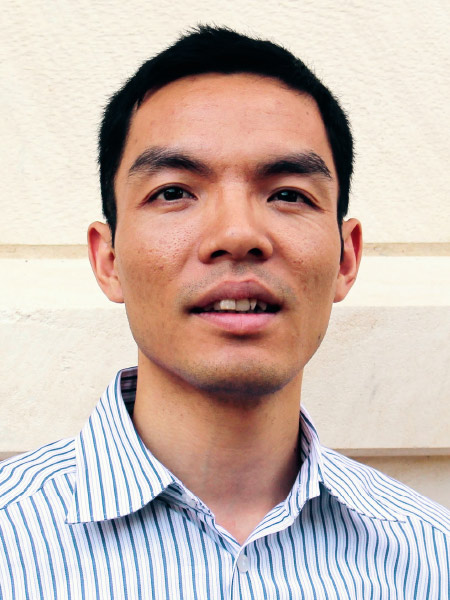 Microsoft President's Endowed Professorship
The Microsoft President's Endowed Professorship was established by UTSA in 2016 with discretions funds received from the Texas Research Incentive Program.
Yongcan Cao, Ph.D.
Microsoft President's Endowed Professorship
Associate Professor, Electrical and Computer Engineering
Yongcan Cao is a leading name in the electrical and computer engineering field. With over 10,000 citations from Google Scholar and a 36 h-index, Cao's research is highly acclaimed, advancing UTSA's goal to be a great public research institution and a model for student success. 
Cao's research concerns four main areas: machine learning for modeling, control and autonomy of cooperative unmanned systems, human-robot teaming and co-learning to complete complex tasks, bio-inspired sensing, control, and learning techniques for robotic and energy systems, and the scalability and resiliency of network systems. His publication history is extensive, including 43 referred journal articles, 65 peer-reviewed conference papers, one book and one book chapter. 
While Cao's research scope is impressive, he also prioritizes research opportunities for his students. Cao has secured $2.5 million in total funding for his research, with the past five grants coming from the National Science Foundation, the Department of Defense, the Army Research Office, the Air Force Research Laboratory, and the Office of Navy Research. Cao plans to use the funds from his professorship to provide more opportunities to his research students, particularly in robotics, AI, and human-AI collaboration. 
Cao received the President's Distinguished Achievement Award in Research Achievement and the College of Engineering's Faculty Excellence in Teaching Award from UTSA in 2018. He received his Ph.D. in electrical engineering from Utah State University.