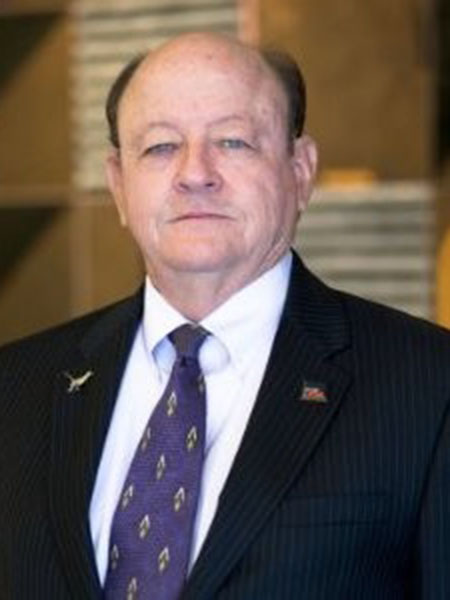 Peter T. Flawn Professorship
Jerome Keating, Ph.D.
Peter T. Flawn Professorship
Distinguished Teaching Professor, Management Science and Statistics
Jerome Keating is one of UTSA's longest-serving faculty members, first joining the university as an assistant professor in 1981. He was promoted to full professor in 1990 and has been a member of the UTSA Academy of Distinguished Teaching Scholars since 2015.
Keating is well known for his work in estimation theory and Pitman closeness. His research interests include estimation theory, reliability theory, environmental statistics, fertility forecasts, statistical inference, and statistics in sports.
Keating has published refereed books, book chapters, and over 50 articles in academic journals such as the Journal of the American Statistician Association, The American Statistician, and Technometrics, and served as an editor of Stats and an associate editor of Communications in Statistics. He has also co-authored papers with other notable mathematicians and statisticians in his field such as C.R. Rao, Robert L. Mason, Malay Ghosh, and Narayanaswamy Balakrishnan. 
Keating has applied his expertise as a consultant for several major projects, including a reliability analysis of NASA satellites in collaboration with the Southwest Research Institute; a patent to detect leaks in underground storage tanks with Valero; the diagnosis of electrocardiograms for the U.S. Air Force School of Aerospace Medicine at Brooks Air Force Base; and a system to determine the reliability of subsea fiber optic cables to control oil pumping stations on the seabed of the Gulf of Mexico with Mobil.
At UTSA, Keating has been involved in many committees to support both the university and his students, including admissions committees for the master's and doctoral degree programs within his college, and the undergraduate curriculum committee. He has served on numerous dissertation committees and is a faculty advisor for undergraduate students. Additionally, Keating is former chair of the Department of Management Science and Statistics and the Department of Demography, and served as associate dean for the College of Sciences and Engineering on three separate occasions.
He has received multiple honors for teaching throughout his career, including the University of Texas Regents' Outstanding Teaching Award in 2015, the UTSA President's Distinguished Achievement Award in 1989 and 2001, and the Don B. Owen Award in Statistics—which is given to statisticians to recognize their excellence in research, consulting and editorial service. In addition, Keating was selected as a fellow of the American Statistical Association in 1997.
Keating earned his doctorate in mathematics from The University of Texas at Arlington.