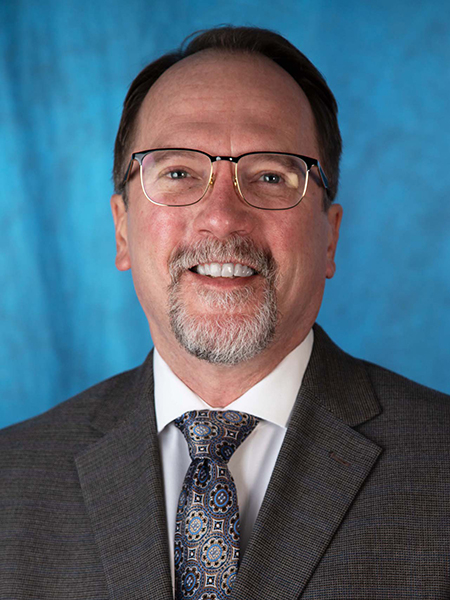 UTSA President's Endowed Professorship
The UTSA President's Endowed Professorship was established in 2016 to support the research activities of the holder. It is one of the endowed professorships that may be awarded to any college or department at the discretion of UTSA's president.
Jason Yaeger, Ph.D.
UTSA President's Endowed Professorship
Professor, Anthropology
Jason Yaeger is an anthropological archaeologist and internationally recognized scholar on Mesoamerican and Andean civilizations, particularly the Maya and Inka. Much of his research has sought to understand the organization of Classic Maya rural communities and the practices, institutions, and constructs that linked rural householders into extra-community socio-political entities.  
Yaeger brings to the classroom the most recent interpretations and data from his research, as well as first-hand accounts of fieldwork and the process of interpreting archaeological data. He teaches a variety of courses, from large introductory lecture courses, to small graduate and undergraduate seminars, and a summer archaeological field school in Belize. 
Yaeger has a prolific publication record, authoring or co-authoring more than 50 peer-reviewed scholarly book chapters and journal articles on the Maya and other Mesoamerican civilizations, several dozen non-refereed scholarly contributions, and presenting at nearly 100 conferences and symposia. He has received funding from the National Science Foundation, Fulbright, National Geographic Society, and several foundations with interests in Latin American and Mesoamerican research. 
In 2014 he was honored with the Richard S. Howe Outstanding Undergraduate Teaching Award. In 2017 he received the UTSA President's Distinguished Achievement Award for Advancing Globalization, largely due to his work in establishing and coordinating UTSA's highly successful summer study abroad program in Belize (along with Dr. Kathryn Brown), and for his collaborations with foreign institutions to advance UTSA's Latin American initiative.  
"Since coming to UTSA in 2010, I have worked hard to expose our students to global issues and the wider international world through content in my courses, my study abroad program in Belize, and student research and study trips," he shared. "I have also encouraged my colleagues in the department to develop similar opportunities and facilitated their efforts in every way I could. My goal in these efforts has been to broaden our students' awareness of international issues and make them more informed, better engaged global citizens. I have also strived to identify and build collaborations between UTSA and international scholars and institutions, thus expanding UTSA's globalization efforts. Finally, through these efforts and a strong commitment to public outreach, I have sought to enhance the institution's global visibility." 
Yaeger received his Ph.D. in anthropology from the University of Pennsylvania and his bachelor's in anthropology from the University of Michigan.