Be Bold Events
The University of Texas at San Antonio is excited to publicly launch our largest comprehensive campaign in history in October 2022, and we want to celebrate this spirited moment with all of you who comprise Roadrunner Nation. With incredible progress toward our $500 million goal, Be Bold: A Campaign for Our Future is bound to inspire the opportunities, innovations, and partnerships that will help shape the future of UTSA, San Antonio, the State of Texas and beyond. We hope to see you at one of the many spectacular events taking place across our campuses and San Antonio!
Campaign Destinations
Student Success
UTSA remains focused on creating opportunities for scholarships, experiential learning, and life-changing education.

Research Excellence
UTSA strives to attract and retain world-class faculty, endow fellowship opportunities, and remain a Tier One research university.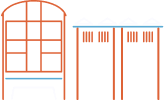 Strategic Growth
UTSA will realize its full potential by enhancing its infrastructure and creating an environment for our community to thrive in.