BestFest is a public festival hosted at UTSA each fall during Homecoming Weekend. Sponsored by Roadrunner Productions (RP) and UTSA Student Activities, the event features dozens of food, beverage, and game booths run by student organizations, as well as interactive activities, musical entertainment, carnival rides and a fireworks display.
BestFest 2022
Join us on Friday, October 21 to celebrate UTSA during Homecoming Week at BestFest 2022. This exciting event invites, students, faculty, staff, alumni, and the greater San Antonio community to enjoy this public festival! 
This event will be located outdoors in front of the Convocation Center in  Brackenridge Lot 1. 
Check out this video to get a taste of what this exciting, family-friendly event is all about!
---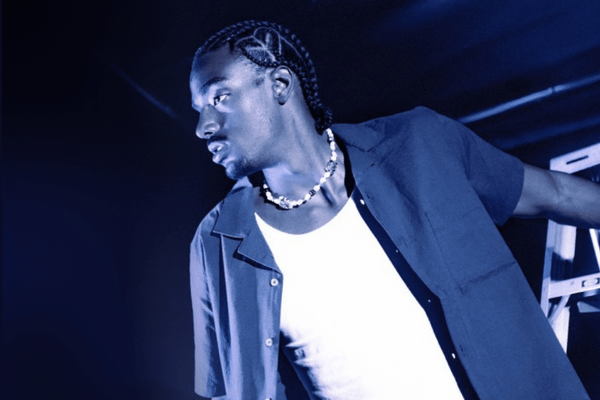 Featured Artist
Roadrunner Productions invites you to have an 'A-O-K' time with Tai Verdes as the headliner for this year's BestFest.
Tai's breakout single "Stuck In The Middle" took flight hitting #1 on Spotify's US viral chart and has since amassed more than 120 million streams and over 3.5 million TikTok creations, being viewed over 3 billion times since the song's release in late May 2020. Tai's follow-up single "A-O-K" followed a similar path, having amassed more than 300 million streams, 1.3 million TikTok creations, and earning him #1 on Billboard's Emerging Artist Chart. The song climbed the charts, landing at #12 on Top 40 Pop Radio, and #34 on the Billboard Hot 100. Tai has performed on Jimmy Kimmel Live! and The TODAY Show, as well as Lollapalooza 2021 to a crowd of 35,000 people, which was his first-ever live set.
---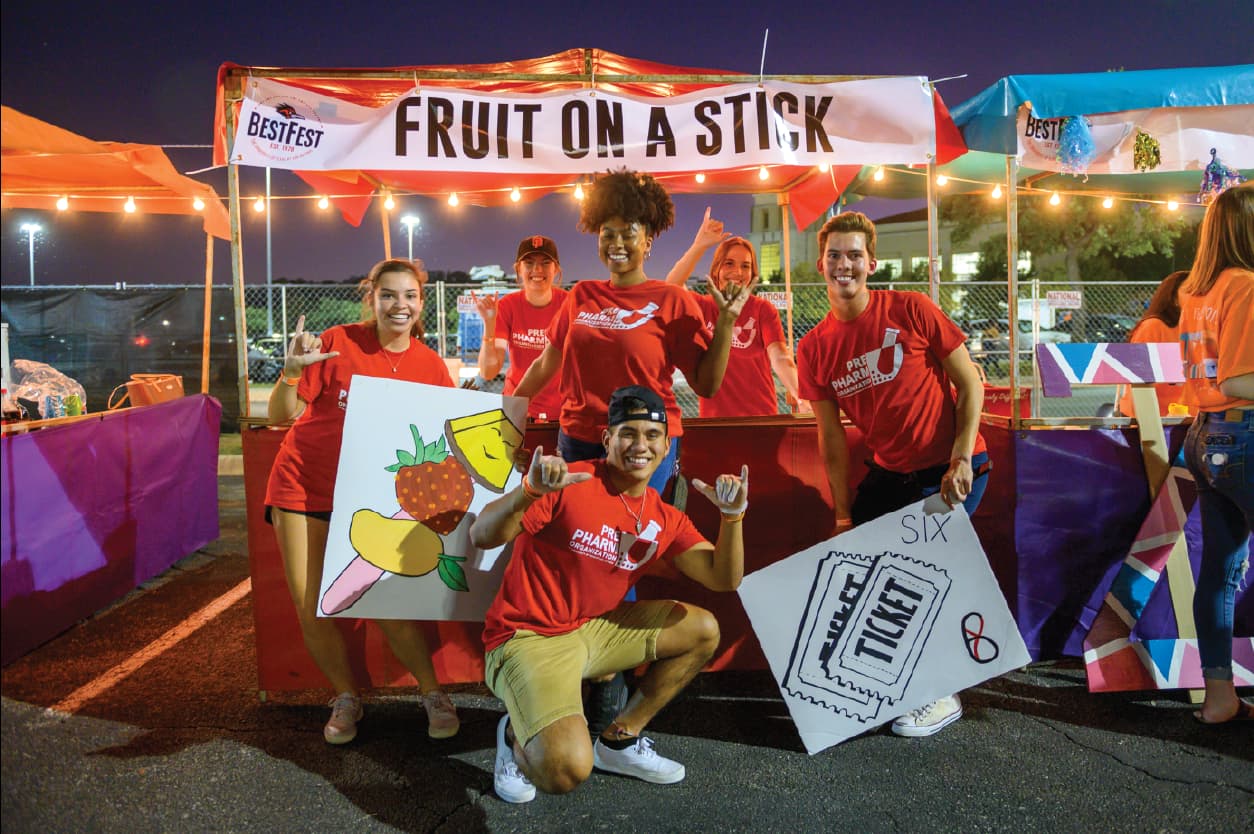 Purchase Tickets
We strongly encourage ordering your tickets prior to the event. Tickets are $.50 each. $10 will get you a whole sheet of tickets (each sheet has 20 tickets). 
 All proceeds go back to UTSA student organizations participating in the event. All sales are final; no refunds will be granted.
Online ticket sales have closed but you can still purchase booth tickets at the event. Credit card and cash only.
---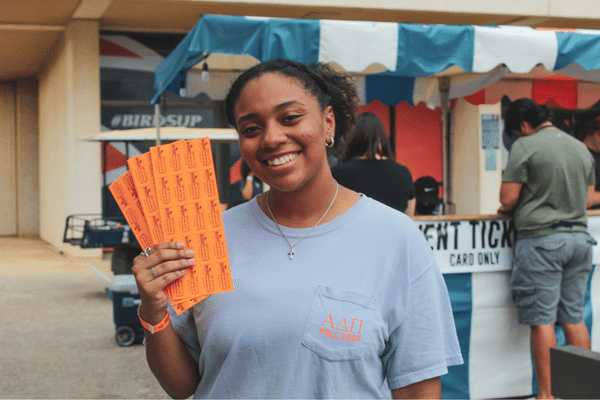 Ticket Pick Up
Tickets will be available for pick up during the dates and times listed below. Please be sure to have your receipt, UTSA ID and/or valid ID to verify your purchase.
Beath the lines and pick up your tickets early! Ticket orders must be placed at least 8 hours prior to pick up.
Student Union Paseo
Monday, October 17 - Thursday, October 22
9:00 am - 4:00 pm

Friday, October 21
9:00 am -1:00 pm
You can also pick up your tickets at the event, please see the will-call ticket booth.
---
Event Itinerary
Make sure to plan your evening in a way to not miss out on all the fun! Here is the itinerary for this year's BestFest!
4:00 pm - Entrance Opens
4:00 pm - DJ Gumby
8:30 pm - Rally
8:45 pm - Fireworks
9:00 pm - Concert
10:30 pm - Event Ends
---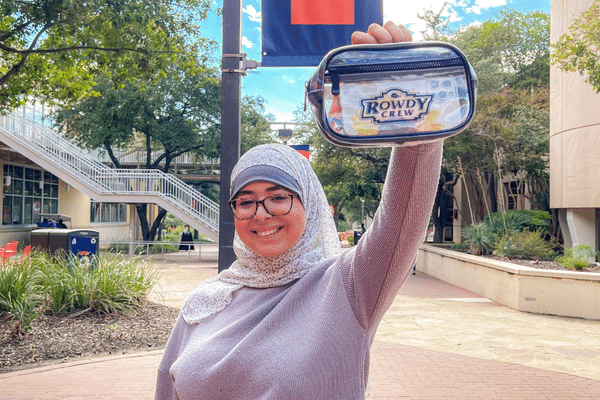 Plan Your Visit
BestFest is adopting the same bag policy as the Alamodome. Below is a list of approved and not approved bags for the festival. Please plan accordingly. 
Not Allowed 

Backpack 

 

Camera Case 

 

Mesh Bag 

 

Purse 

 

Clear Backpack 

 

Tinted Plastic Bag 

 

Printed Pattern Plastic Bag  

 

Any bag larger than 5.5''x8.5''

 

Handguns are not permitted. 

 

Click here

 for information about the handgun policy

 

Allowed 

Bags Smaller than 5.5'' x 8.5'' 

 

Clear Bag Smaller than 12''x6''x12'' 

 

1-Gallon Plastic Freezer Bag 

 

Medical Necessary Bags

 
---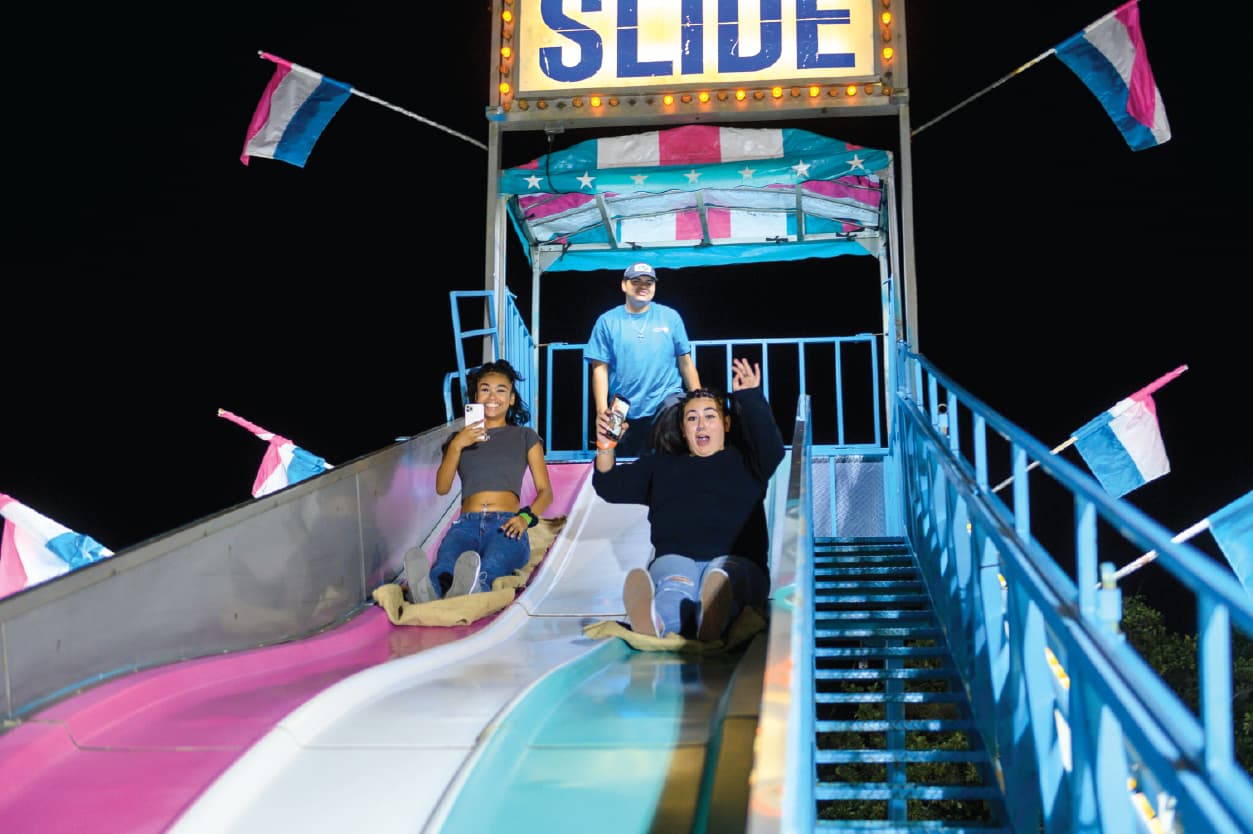 Directions and Parking
BestFest is located at UTSA Main Campus off of 1604.  The event is located in front of the Convocation Center in  Brackenridge Lot 1. 
BestFest parking is available at no charge in Brackenridge Ave Lot 2. No UTSA permit is required. 
---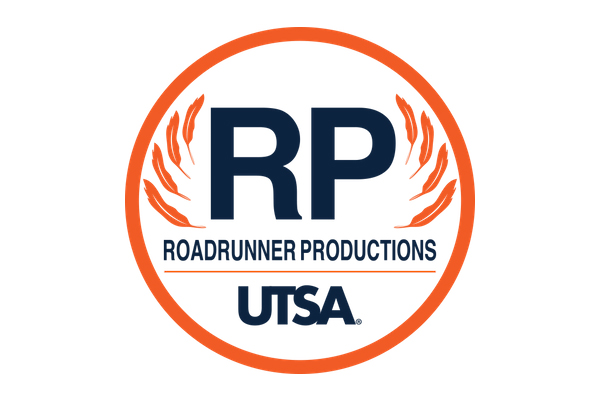 About Roadrunner Productions
Roadrunner Productions (RP) at The University of Texas at San Antonio is a group of motivated students dedicated to cultivating a welcoming and encouraging learning environment. RP is funded by student fees with the mission to foster and build traditions and community through campus-wide programs, activities and special events.
Through campus involvement, RP provides students with experience in planning, publicizing, budgeting, and implementing programs that help them develop lifelong skills to complement their academic experiences at UTSA. Any student at UTSA is welcome and encouraged to get involved with RP at any time during the academic school year.
---
About the UTSA Alumni Association
Alumni volunteers are needed to help make Best Fest special for Roadrunners and the greater San Antonio community. We have shifts available to greet fellow alumni and students, set up, and break down. After your shift, stay for the duration of the event and enjoy the festivities. We appreciate your help! Sign up for your volunteer shift at BestFest.
For more information about joining the UTSA Alumni Association, visit the UTSA Alumni website.