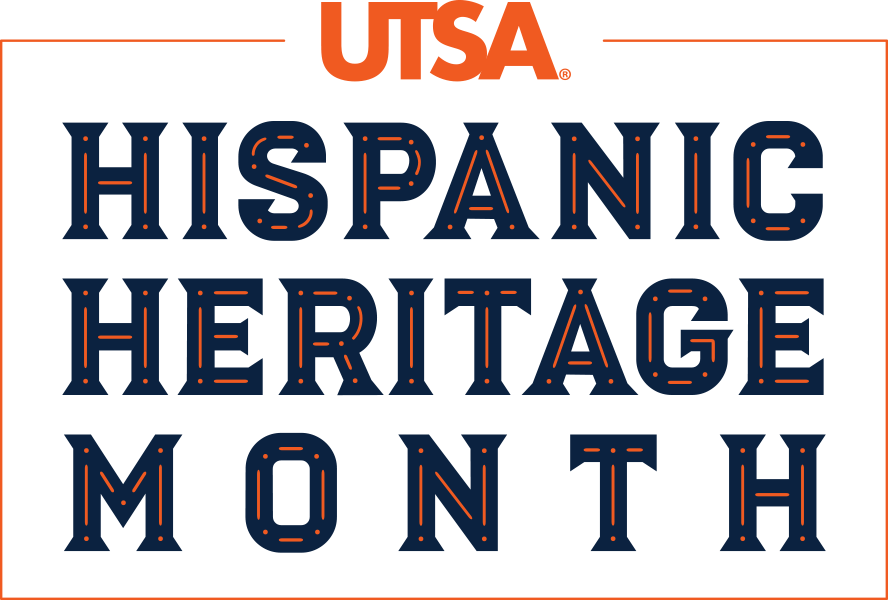 University Relations Speakers Series: Caminos into Tech
October 8, 2020 | 4 pm
During National Hispanic Heritage Month, we recognize the contributions and the important presence of Hispanic and Latin Americans in the U.S. and within the tech industry. Come join the University of Texas at San Antonio and Tech Bloc in a conversation featuring Maria Lensing, McKesson's SVP Chief Technology Officer.
Tech Bloc Operations and Community Manager, Ileana Gonzalez, will host the conversation to talk about Maria's journey as a Latina who has an important influence on the U.S. technology sector. During the event, Maria Lensing will share her perspective and experience with practical advice on how to reflect your best self towards positive change.
Join us for a discussion linking Latino activism of past and future with the American experience!
The last 15 minutes of the event, a UTSA student from the Dreamer Center will conduct a Q&A session with questions asked through the Facebook chat feature. We look forward to seeing you there!
Through this panel you can:
Hear from an influential Latina leader in Technology
Be encouraged about positive steps toward leadership
Reflect on your experience toward positive change
Please submit questions to Ms. Lensing during the discussion:
Our moderator, Ileana Gonzalez will facilitate a discussion after the presentation
A Question and Answer session will be made available through YouTube chat feature.
About Our Panelist and Moderator
Maria Lansing
McKesson Chief Technology Officer - Infrastructure, Engineering & Operations
Maria has a long legacy of engineering, sales and leadership success built on a foundation of innovation. She has a strong track record of results, including transforming an organization to focus on the company's strategic imperatives and collaborating across many groups to secure its implementation. She was very successful in providing solutions to AT&T's largest clients to enable their own digital transformations. Maria also understands the value of customer engagement.
Throughout her career, Maria has held diverse executive positions in both Business and Technical groups. Prior to her current role, Maria was the Chief of Staff for the Chief Executive Officer of AT&T Business. She was responsible for developing, leading and supporting the growth initiatives and operational cadence of the company's $70B integrated business organization, which serves more than 3 million business customers in nearly 200 countries and territories, including nearly all of the Fortune 1,000. She was AVP of Business Strategy where she led the development of unbiased and executable recommendations and strategies to drive superior and sustainable economic value for the entire business organization. Some of her work included the company's expansion in Mexico in 2017, fiber growth in that same year, and creating the business case for the company's current fixed wireless initiative. She has led sales teams in our Global business and implemented our network when part of the Technology organization. Maria also spent several years at Rockwell Collins, a multibillion dollar global enterprise, where she was responsible for leading the strategic direction and infrastructure operations of their Network team. Her responsibilities spanned the global network, security and all the unified communications technologies including voice, video, email and mobility.
Maria has a Bachelor of Science in Electrical Engineering & Master of Science in Engineering Management from Christian Brothers University (CBU). She completed her Executive Education from Harvard Business School and is actively involved in many local and national nonprofits. Maria is a director for the Board of DeNeuville Learning Center and a trustee for CBU.
Maria is passionate about women in STEM, female technology leaders and Hispanic business leadership. She has received many awards including Top 12 Latina Corporate Executive of the year in 2018 by Latina Style, Inc. She was honored with the 2015 Diversity and inclusion Champion award from AT&T. She also received "Super Woman in Business" in 2014 and Memphis City's Top 40 under 40 in 2013, both by the Memphis Business Journal. She received the 2013 Outstanding Graduate Engineering Alumni Award and Distinguished Young Alumnus in 2011 by CBU. Maria is fluent in English and Spanish and has been published by the Huffington Post. Maria and her family reside in Dallas.
Ileana Gonzalez
Operations and Community Manager at Tech Bloc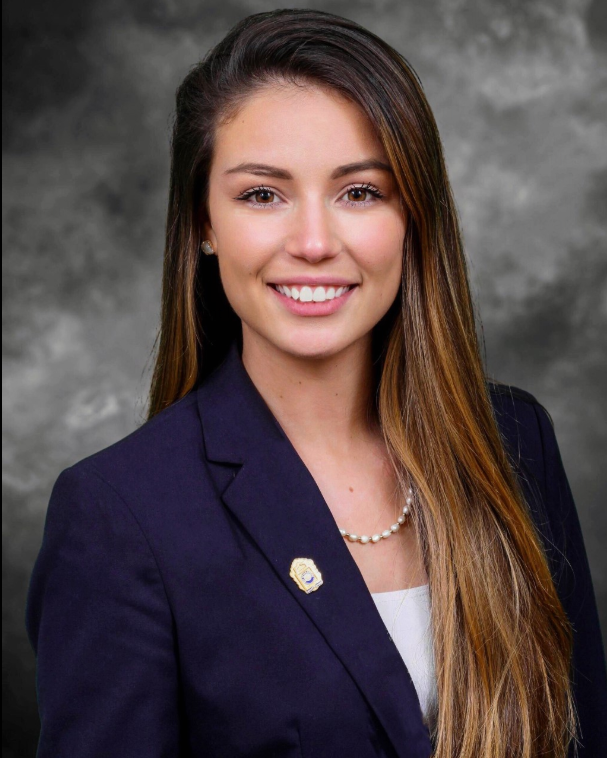 Ileana Gonzalez is the Operations and Community Manager at Tech Bloc. Gonzalez handles the day-to-day duties, along with connecting with community leaders and Tech Bloc members to continue the activation of the tech industry throughout San Antonio.
Ileana Gonzalez was born in Guadalajara, Jalisco on January 24, 1994 to Oscar Gonzalez (born in Guadalajara, Jalisco) and Ileana Montes (born in Mexico City). Ileana Gonzalez spent most of her childhood years in Guadalajara until her father became a bilingual education teacher in Houston, Texas when she was 14 years old. As a young adult, Gonzalez struggled with getting acclimated to her new American life, however it did not stop her from getting heavily involved in extracurriculars during her high school years.
Following high school, Gonzalez moved to San Antonio, Texas in 2012 to attend the University of Texas at San Antonio. Her sophomore year, Gonzalez became a key role in the University's athletic department by becoming the second ever "Rowdy's Wrangler", who handles the University's mascot at every sporting event. In 2014, Gonzalez was elected Ms. UTSA, a position earned by students whom embody the spirit of UTSA while striving for the highest levels of academic achievement, campus involvement, and community service. By the end of her junior year, Gonzalez was also elected Student Body President making her the only female to hold both positions of Ms. UTSA and Student Body President in UTSA's history. She got herself elected by convincing students that she would protect their best interests at heart. Gonzalez, during her term as President, assisted UT system with a detailed plan on the newly passed bill of open carry campuses, along with the increase of tuition and fees; she held open forums for students to voice their concerns over both topics giving students a unique opportunity to speak up.
Sponsors
University Relations, Westside Partnership Initiative, Office of Civic Engagement, TechBloc
Featured Events