YOUR FUTURE BEGINS HERE
A new era in higher education is dawning at The University of Texas at San Antonio, consistently recognized for research and discovery; collaboration and diversity; community service and urban development; and for training professionals to succeed in the new global economy. Join the excitement on any of our four campuses surrounded by the seventh largest city in the country. Whether your future includes business, research, health care, academia, nonprofits, government or entrepreneurship…your future awaits at UTSA.
TODAY: A Learner
UTSA Roadrunners experience full-throttle campus life from nationally recognized athletic programs to connections in over 360 on-campus organizations. Learning comes in a variety of ways and includes opportunities to meet peers, faculty, mentors, staff, business leaders, and alumni in this close-knit community. UTSA is as multicultural as the city where it resides and opens doors to learning and careers for any student.
Campus Life
Connect with others and develop leadership in a campus organization, in rec facilities or through rich traditions. Become an active Roadrunner, today.
Our Mission and History
UTSA is dedicated to learning through research, discovery, diversity, urban service, world engagement, and cultivating excellence. Understand your school's history and vision.
San Antonio
Our home town is a multicultural, artistic mecca, ripe with museums, famous landmarks and beauty. Experience the city through a packed calendar of events and activities.
Alumni Association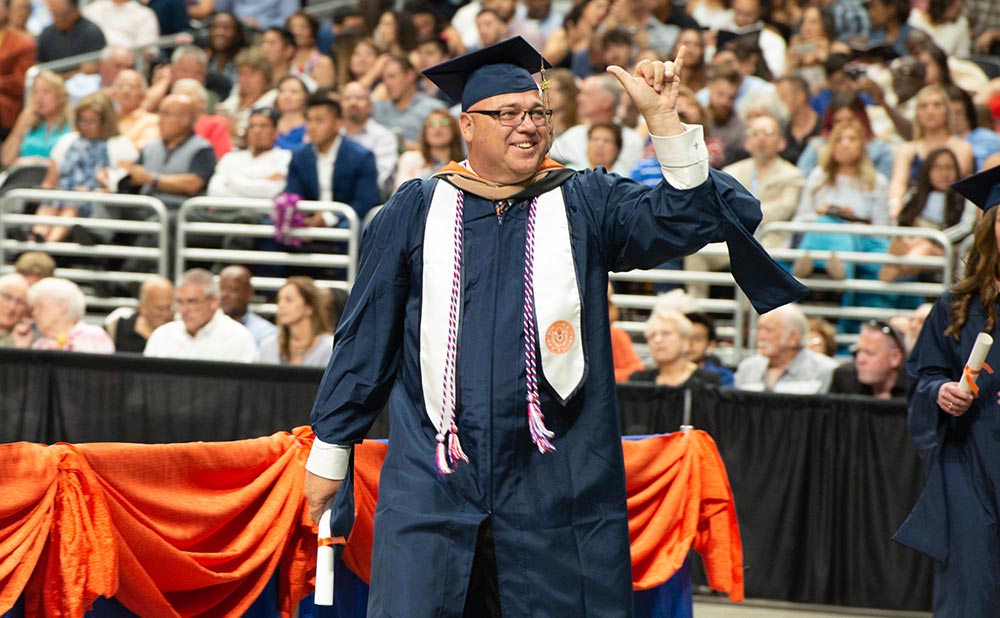 Our alumni are active and invested in UTSA and often seen on campus. Take time to meet and learn their stories, and plan one day to also be in the association.
No. 1 Hispanic Serving Institution in the U.S.
- Bloomberg Business Week
TOMORROW: A Leader
Under the guidance of UTSA President Taylor Eighmy, a new day has dawned for our students and graduates to succeed in cutting edge careers and appreciate their roles and responsibilities in the communities where they will live and work. UTSA Roadrunners will provide answers to challenges in health care, scientific research, cybersecurity, education, business, technology, sustainable energy, and engineering…to name just a few. The opportunities are boundless and the momentum is unstoppable.
One of the Top 10 Public Universities in the U.S. for Promoting Research and Enabling Social Mobility
- Brookings Institution