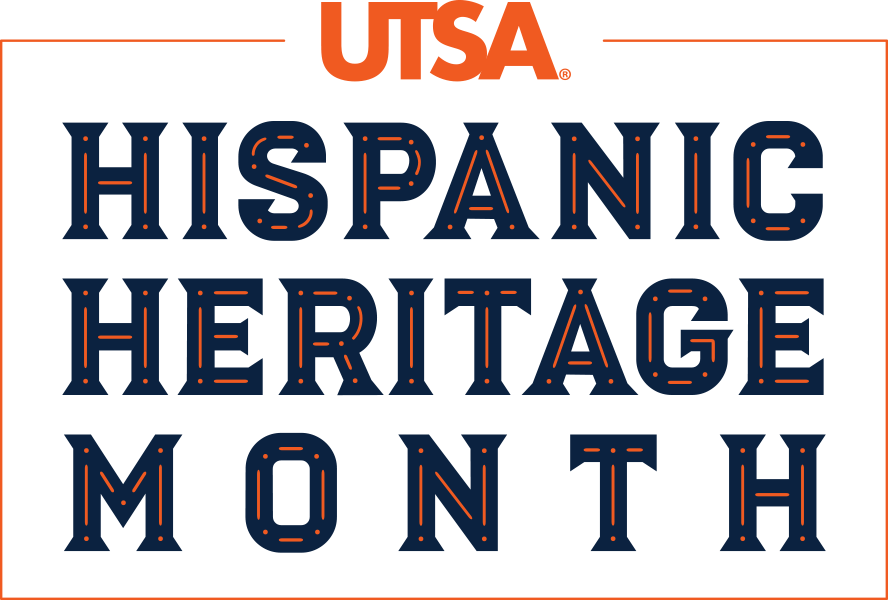 University Relations Speakers Series: Making a Place for Public Art
October 15, 2020 | 4 pm
In this presentation, the Public Art Division of the City of San Antonio Department of Arts & Culture will discuss how the inclusion of art can add culture and creativity to our public spaces. Tune in to learn more about these Public Art projects: Sebastian in San Antonio, The Door of Equality, City Hall, and Comanche Lookout Park
Through this panel you can:
Learn about current and upcoming public art projects planned for San Antonio
How the place making process includes a plan for engaging with community
How artists learn about opportunities for commissioned work
Please submit questions to Andrei Renteria during the discussion:
A Question and Answer session will be made available through YouTube chat feature.
Veronica Rippel, PMP
Public Art Programs Manager
Department of Arts & Culture, City of San Antonio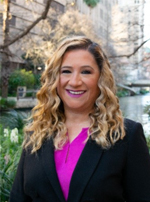 Veronica Rippel, native of Mexico City, earned her Master in Business Administration with a focus on Finance from Texas A&M and Bachelor of Science majoring in Industrial Engineering from the Tecnologico de Estudios Superiores de Monterrey. Additionally, Veronica is a Licensed Professional Project Manager from the Project Management Institute (PMI). As an Engineer, Veronica has extensive program and project management experience with large- to mid-size capital projects. Veronica has managed large project manager and engineering discipline teams working on a portfolio of over $500-million dollars. Complimenting her project management expertise, Veronica has extensive construction management experience on projects across all engineering disciplines. Her current contributions to the City of San Antonio as Public Art Programs Manager includes managing a team of Public Art Project Managers, controlling project budgets, scopes, and schedules; and providing strategic guidance and technical overview to the Public Art Project Managers. Veronica's strategic planning capabilities and multilingual skillset have been a key asset for her negotiations with international artists like Sebastian and Pedro Reyes, leveraging the City of San Antonio to a position that has resulted in significant donations of art and major purchasing discounts in art acquisitions for the City.
Jordyn Patrias
Public Art Project Manager
Department of Arts & Culture, City of San Antonio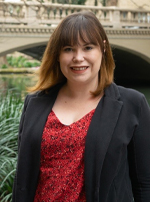 Jordyn Patrias is a recent University of Texas at San Antonio graduate, receiving her Master of Arts in Art History and Criticism in 2019. Her a focus of research was in Modern and Contemporary Art. During her time at UTSA she taught several undergraduate courses on Modern Art History. Teaching allowed her to share theory and concepts that shaped her study with a large audience. She received her Bachelor of Arts in Art History with a Minor in Museum Studies from the University of Wyoming in 2016. Throughout her studies she has participated in several conferences presenting her art historical research findings. She has previous museum experience working as the Assistant Registrar for the University of Wyoming Art Museum, in which she cataloged and documented the collection. Prior to moving to San Antonio, she was the Project Coordinator for the Laramie Mural Project and Wyoming Art Party, a position which fostered her deep appreciation and understanding of how public art can shape a community. During her time as a Public Art Project Manager for the City of San Antonio she has worked on projects at Comanche Lookout Park and the River Walk Public Art Garden, along with maintaining the City's public art inventory. She is currently working on a few upcoming sculpture and mural opportunities throughout the San Antonio. Working with the City has allowed her to be part of a program that implements art for a diverse and inclusive audience, that seeks to get people out and exploring the lively art and culture our great City has to offer.
Kimberly Mirelez
Public Art Project Manager
Department of Arts & Culture, City of San Antonio
Kimberly Mirelez is a proud native San Antonian. She received her Bachelor of Liberal Arts, double-majoring in Government and History, from the University of Texas at Austin in 2009 and her Master of Arts in History from University of Texas at San Antonio in 2011. Before joining the City of San Antonio she worked at the San Antonio Museum of Art as an Assistant Registrar honing skills in project management collections management, imaging and rights and reproductions, publications, exhibitions, art handling, and conservation. Since joining the City in 2018 she has brought those skills into her projects with the Public Art Division. Currently she is working on projects at City Hall, Phil Hardberger Park, Seeling Channel, District 9 Senior Center, World Heritage Trail, and the River Walk Public Art Garden as well as maintenance and conservation projects and special exhibitions. Kimberly is also a member of the 2020 class of the City's Women's Leadership Mentorship Program. Kimberly has a passion for art, architecture, and design and has enjoyed meeting people from across the city who share a passion for celebrating San Antonio's vibrancy.
Bianca Alvarez
Public Art Project Manager
Department of Arts & Culture, City of San Antonio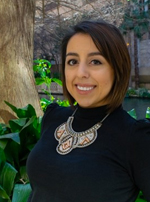 Bianca Alvarez brings experience and expertise to the City of San Antonio's Department of Arts & Culture – Public Art Division, after time as a university educator and art museum professional, with an MA in Art History and BFA in Painting from the University of Texas in San Antonio (UTSA). Serving as adjunct faculty at both UTSA and Baptist University of the Americas (BUA), she developed curriculum for and taught undergraduate classes in art history, ranging in period from prehistoric art to contemporary. At the McNay Art Museum, she worked across departments, beginning as the 2017-2018 Semmes Foundation Intern in Museum Studies and then as the Grants and Sponsorship Officer. She is the recent recipient of The Association of Art Museum Curators (AAMC) 2020 Curatorial Award of Excellence for her curatorial role in the McNay's 2019 exhibition, Transamerica/n: Gender, Identity, Appearance Today, which was fully grant-supported by the Ford Foundation and Henry Luce Foundation. Her thesis, titled The Birth of a Community-Based Mural Movement: The Story of San Anto Cultural Arts places San Anto within the intricate network of community murals and demonstrates her commitment to learning about and revealing the vibrancy of San Antonio's art community. This history is best applied to her current projects located on the Westside of San Antonio, which aims to build connectivity to other parts of the city and emphasize the rich cultural heritage of the area. She is also leading the permanent installation of the major sculptural donation, The Door of Equality, by celebrated Mexican artist Sebastian. Her role as Public Art Project Manager affords her the opportunity to further a vision for public art that looks to a bright future while developing the great talent the city harbors.
Sponsors
UTSA University Relations, City of San Antonio
Featured Events