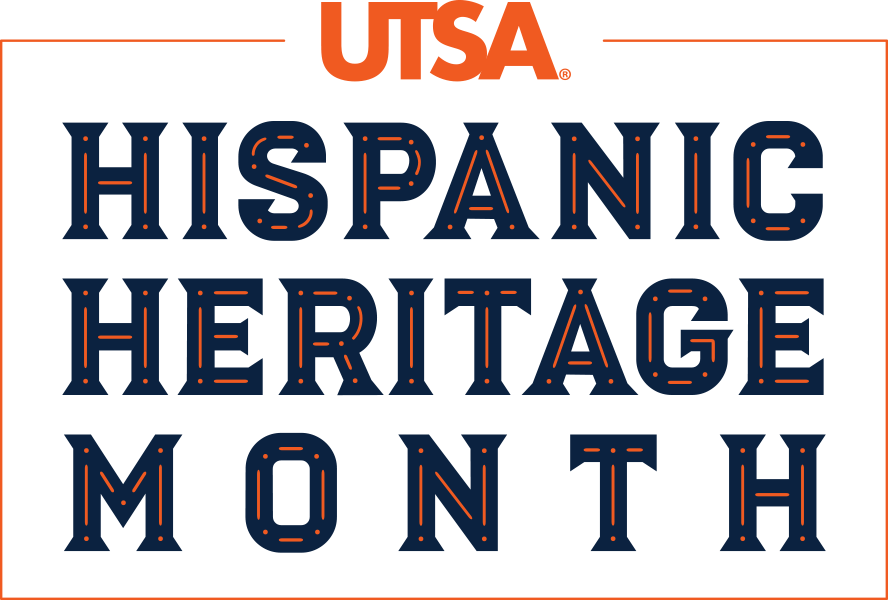 Public Art Mural Project at UTSA
September 15, 2021 | 5:30 PM
UTSA and City of San Antonio to partner on downtown murals for the new School of Data Science building. The project will engage local artists in creating a unique focal point within the university's growing downtown footprint. This panel discussion will include members from the City of San Antonio's Department of Arts and Culture and UTSA to describe the RFI "request for information" process to attract local artists who want to conceptualize and develop two murals at the university's new School of Data Science and National Security Collaboration Center. Members of the community are invited to complete a public art survey created to capture their opinions about the design of the murals.
Moderator: Elvira Leal 
Veronica Rippel, PMP, MBA, Public Art Programs Manager, Department of Arts & Culture, City of San Antonio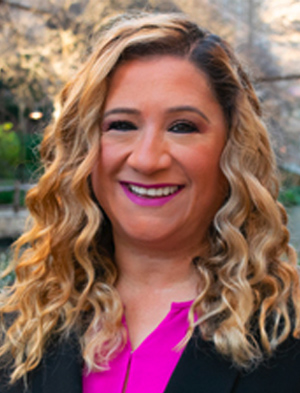 Veronica Rippel, native of Mexico City, earned her Master in Business Administration with a focus on Finance from Texas A&M  Corpus Christi and Bachelor of Science majoring in Industrial Engineering from the Tecnologico de Estudios Superiores de Monterrey in Mexico City. Additionally, Veronica is a Licensed Professional Project Manager from the Project Management Institute (PMI).
As an Engineer, Veronica has extensive program and project management experience with large- to mid-size capital projects. Veronica has managed large project manager and engineering discipline teams working on a portfolio of over $500-million dollars. Complimenting her project management expertise, Veronica has extensive construction management experience on projects across all engineering disciplines.
Her current contributions to the City of San Antonio as Public Art Programs Manager includes managing a team of Public Art Project Managers, controlling project budgets, scopes, and schedules; and providing strategic guidance and technical overview to the Public Art Project Managers.
Veronica's strategic planning capabilities and multilingual skillset have been a key asset for her negotiations with international artists like Sebastian and Pedro Reyes, leveraging the City of San Antonio to a position that has resulted in significant donations of art and major purchasing discounts in art acquisitions for the city.
Bianca Alvarez, Public Art Project Manager, Department of Arts & Culture, City of San Antonio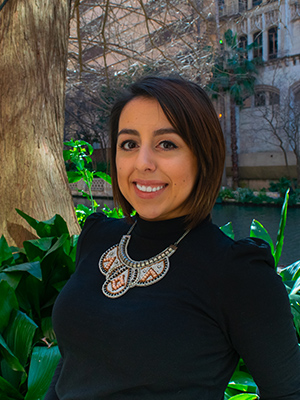 Bianca Alvarez brings experience and expertise to the City of San Antonio's Department of Arts & Culture – Public Art Division, after time as a university educator and art museum professional, with an MA in Art History and BFA in Painting from the University of Texas in San Antonio (UTSA). Serving as adjunct faculty at both UTSA and Baptist University of the Americas (BUA), she developed curriculum for and taught undergraduate classes in art history, ranging in period from prehistoric art to contemporary. At the McNay Art Museum, she worked across departments, beginning as the 2017-2018 Semmes Foundation Intern in Museum Studies and then as the Grants and Sponsorship Officer. She is the recent recipient of The Association of Art Museum Curators (AAMC) 2020 Curatorial Award of Excellence for her curatorial role in the McNay's 2019 exhibition, Transamerica/n: Gender, Identity, Appearance Today, which was fully grant-supported by the Ford Foundation and Henry Luce Foundation. Her thesis, titled The Birth of a Community-Based Mural Movement: The Story of San Anto Cultural Arts places San Anto within the intricate network of community murals and demonstrates her commitment to learning about and revealing the vibrancy of San Antonio's art community. This history is best applied to her current projects located on the Westside of San Antonio, which aims to build connectivity to other parts of the city and emphasize the rich cultural heritage of the area. Recently, she led the permanent installation of the major sculptural donation, The Door of Equality, by celebrated Mexican artist Sebastian in downtown San Antonio and the Star of Texas at the San Antonio International Airport. Along with maintaining the City's Public Art collection, she serves as the Arts & Culture liaison to the Public Art Committee and City's Aviation Department. Other projects anticipated for completion in the near future include the expansion of the Bloom series of oversized metal flowers to be installed in several parks across San Antonio and new public art coming to downtown in the Zona Cultural district. Her role as Public Art Project Manager affords her the opportunity to further a vision for public art that looks to a bright future while developing the great talent the city harbors.
Sponsors
Community Relations
Featured Events