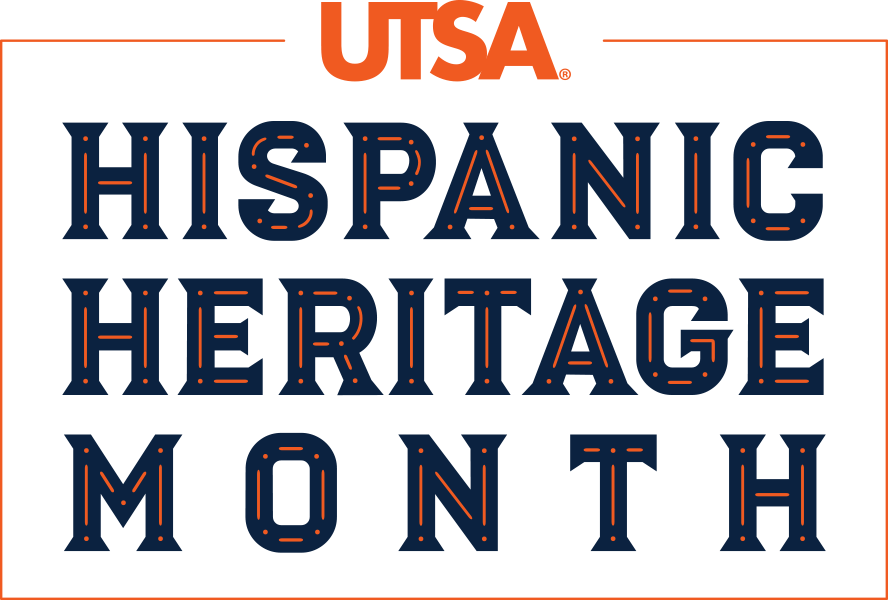 A Conversation with Dr. Miguel Cardona
United States Secretary of Education
October 13, 2022 | 6 pm CDT
Livestream Event | Free and Open to All
UTSA is proud to present Secretary Cardona as our 2022 Hispanic Heritage Month keynote speaker. This virtual, live-streamed event is free and open to the public - no preregistration required. 
Access the Virtual Event on October 13 at 6 pm
About Secretary Cardona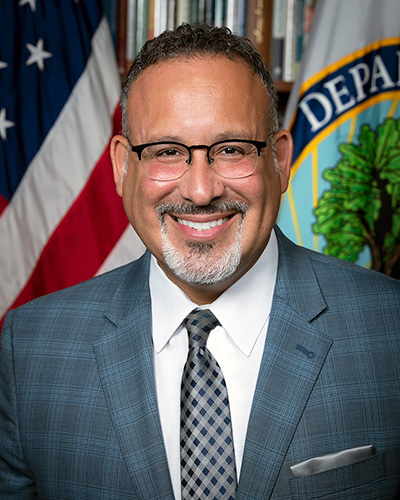 Dr. Miguel A. Cardona was sworn in as the 12th Secretary of Education on March 2nd, 2021.
Secretary Cardona previously served as the Commissioner of Education in Connecticut, a position he held after being appointed by Governor Ned Lamont in August 2019. In this position, he faced the unprecedented challenge of responding to the COVID-19 pandemic and led the safe school reopening efforts in Connecticut. To do so, Secretary Cardona and his Department provided school districts with the balance of guidance, local autonomy, and oversight needed to ensure equitable and meaningful educational opportunities for students while also prioritizing public health mitigation measures. Secretary Cardona and the State of Connecticut focused on equity by arranging for student access to technology to support remote learning, helping the state become the first in the nation to provide learning devices to fulfill the identified need for all students. Recognizing the increased importance of providing resources for the social-emotional health of students and staff, Secretary Cardona and his team collaborated with the Yale Center for Emotional Intelligence and other stakeholders to provide free social and emotional learning courses.
Under Secretary Cardona's oversight — despite the pandemic — Connecticut launched a statewide FAFSA Data Dashboard; procured a comprehensive statewide Special Education Data System (CT-SEDS); announced the State's highest ever extended graduation rates for students with disabilities and English Learners; reached a new stipulated agreement in the landmark school integration case Sheff v. O'Neill, established the first national requirement for high schools provide courses on black and Latino studies; and initiated systemic improvement protocols that can reach every corner of the state. His focus on equity and excellence for all learners has driven his work at all levels.
Secretary Cardona has two decades of experience as a public school educator from the City of Meriden. He began his career as an elementary teacher. He then served as a school principal in Meriden in 2003 where he led a school with outstanding programming for three to five-year-olds, students that were bilingual, and students with sensory exceptionalities. He proudly served in this role for ten years. In 2012, Miguel won the 2012 National Distinguished Principal Award for the State of CT and the Outstanding Administrator Award from UCONN's NEAG School of Education. Secretary Cardona then transitioned to lead the work of Performance and Evaluation in the district. He then assumed the role of Assistant Superintendent for Teaching and Learning, overseeing teaching, learning, and leadership alignment.
For Secretary Cardona's full bio please visit: https://www2.ed.gov/news/staff/bios/cardona.html
About our Moderator
Teresa Niño, Vice President for University Relations
Teresa Niño leads UTSA's external affairs enterprise, which encompasses university strategic communications, marketing and special projects, community relations, and government relations. Her decades of experience include service in the federal government, where she led external relations components for two federal agencies. During that time, she was a member of the Senior Executive Service, the highest level of civil service before Senate confirmation is needed.
Sponsors
Inclusive Excellence, University Relations
Featured Events