The PEACE Center
Prevention, Education, Advocacy, Consultation, Empowerment
The PEACE Center leads our campus community in a social change movement to end sexual violence.
Our trauma-informed educational programs and direct services aim to promote a healthy and safe environment allowing all faculty, staff, and students to thrive.
Request Advocacy & Support
Available for in-person walk-in services Monday - Friday, 8am - 5pm
Contact the main line (210)458-4077
Email your questions to peace.center@utsa.edu
We are here for you
UTSA PEACE Center provides support services and prevention education to those who have been impacted by sexual violence. Our services are confidential and for the entire campus community. These are the areas that we focus on work on.
Sexual Violence
Intimate Partner Violence
Gender-based Violence
Sexual Misconduct and Harassment
Stalking
If you need to speak with someone, please click on the button and fill out the form provided.
We are here to support you
Our confidential advocates provide comprehensive support services to all members of the UTSA community. Learn more
We are here to educate you
We lead a campus-wide educational effort to prevent sexual violence through outreach and programs.  Learn more
---
Where to find us
Campus Advocacy Location:
Student Union - SU 1.02.04
One UTSA Circle
San Antonio, TX 78249
Map

PEACE Center
Student Union - SU 1.02.04


Phone: 210-458-4077
Email: peace.center@utsa.edu
Hours of Operation: 8:00 am – 5:00 pm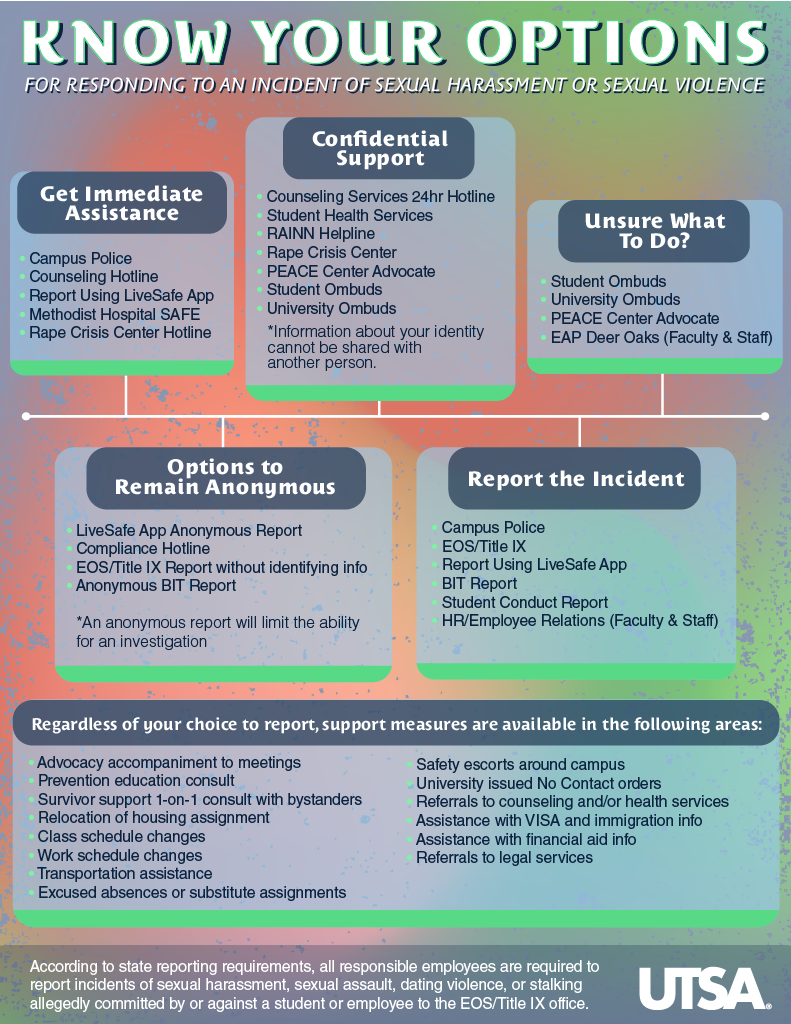 ---
We are passionate about helping our community through advocacy and prevention efforts that meet the culturally diverse needs of our campus.
---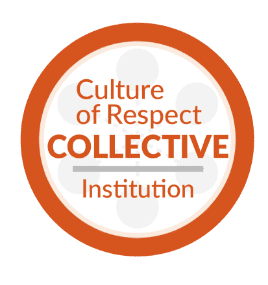 In January of 2019, UTSA joined the Culture of Respect Collective, a cohort of 37 institutions of higher education dedicated to ending campus sexual violence Who will engage in a rigorous process of self-assessment and targeted organizational change. This two-year program created by the National Association of Student Personnel Administrators (NASPA) brings together stakeholders from across the campus and the community with the common purpose of working together to create a Culture of Respect.