Campaigns & Events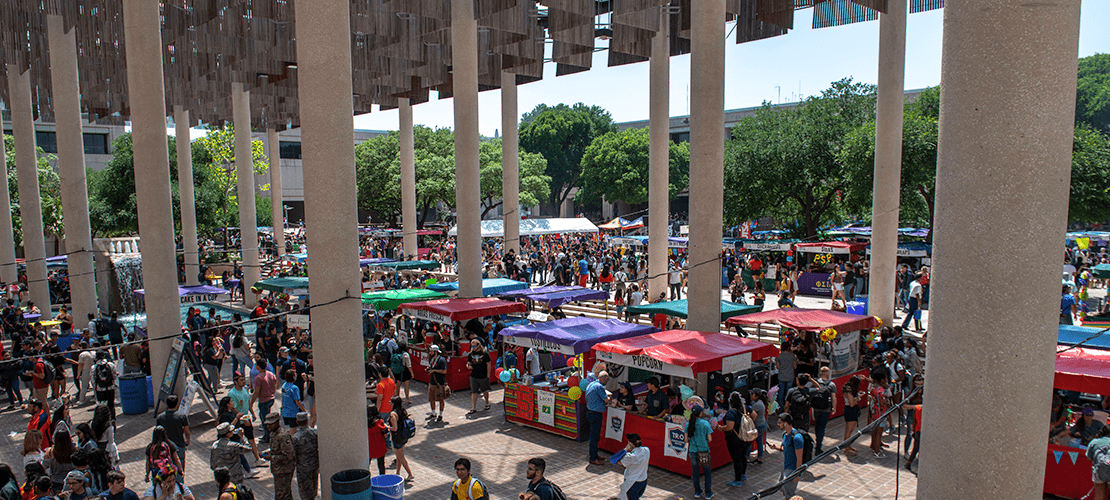 The PEACE Center highlights and supports national campaigns geared toward raising awareness and mobilizing community members to end sexual violence. These campaigns are integrated into the campus culture and work to engage all campus community members.
---
Netflix & Chat: Trauma
A Virtual Discussion About Trama
HOW TO PARTICIPATE
Date: April 16, 2020
Time: 3:00pm 
Online Location: Click here to Join
•
RSVP on Rowdylink
• Watch the first episode of of the series Unbelievable (Season 1, Episode 1 available on Netflix) 
We invite you to watch the first episode of the series Unbelievable and then join us afterward for a virtual discussion about sexual violence, reporting and improving the public response. After you watch it, or if you've already seen it, you can join us at 3pm to discuss and unpack the first episode as we explore sexual violence in the media. This is a casual session for us to connect and learn from each other.
Trigger Warning: This session will cover topics such as trauma, victim blaming, sexual abuse and other themes related to sexual violence. You are free to leave the session whenever you'd like. An advocate will be present if you wish to debrief during/after the session. 
For more information: Contact the UTSA PEACE Center Staff at peace.center@utsa.edu or call our main office line 210.458.4077. 
---
April is Sexual Assault Awareness Month
The UTSA PEACE Center will be hosting social media campaigns during Sexual Assault Awareness Month (SAAM) in April. Read below to learn more about how to get involved:
HOW TO PARTICIPATE
Start By Believing Campaign
Priority Date: April 1, 2020 (photos will be accepted all month)
Print out pledge card (you may also write your own pledge if you do not have a printer) and sign it.
Take a selfie or screenshot your signed digital pledge.
Send photos to peace.center@utsa.edu 
Start By Believing campaign invites the community to believe and support survivors of sexual assault. By signing the pledge, you are showing the community that you are a safe person who will treat survivors with respect, compassion and help them get connected to help without judgment or shame. You can also change your profile picture or banner during SBB Day! Learn more: www.startbybelieving.org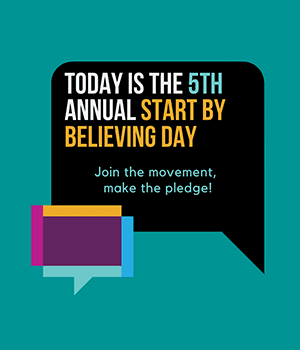 ---
RAINN Day Campaign
HOW TO PARTICIPATE
Using a blue marker, draw a triangle on the top of your hand to represent a megaphone.
Take a selfie or virtual team screenshot/picture with your blue triangles.
Send photos to peace.center@utsa.edu
RAINN Day campaign invites the community to #LETSGETLOUD as allies in the movement to end sexual violence. The blue triangle represents a megaphone that is speaking up, raising voices and elevating this important conversation. Learn more: www.rainn.org/rainnday
---
Denim Day Campaign
HOW TO PARTICIPATE

Denim Day campaign is a way to support survivors and educate the community about all forms of sexual violence. This campaign was born after a ruling by the Italian Supreme Court where a rape conviction was overturned because the justices felt that since the victim/survivor was wearing tight jeans she must have helped the person who raped her remove her jeans, thereby implying consent. Now, every year we wear jeans with a purpose to end victim blaming, deconstruct harmful myths and make a social statement that there is no excuse and never an invitation to rape. Learn more: www.denimdayinfo.org
Help us spread the word!
Send these instructions to your students, colleagues, and campus partners. Have them send their photos to peace.center@utsa.edu to be featured in the campaign. Increase engagement by posting all of your photos, pledges and posts on your social media platforms as well!
Follow us on Instagram @utsapeace to view your featured photos in the campaign!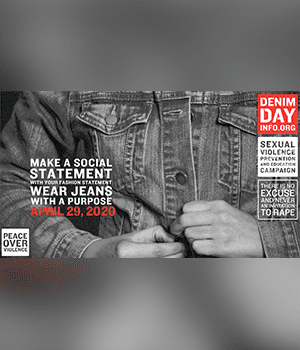 ---