Programs, Events and Training
Our team, including Wellbeing Educators and a Prevention Specialist, provide a full calendar of programs, events and trainings to aid in students' awareness of the eight dimensions of wellbeing.
All of our Event Details are available on RowdyLink.
Wellbeing Events
January is National Stalking Awareness Month. February is National Domestic Violence Awareness Month.
Visit our PEACE office if you or a loved one is experiencing any form of sexual violence.

If you or a loved one is experiencing an undue amount of stress, try one of our events below or visit our Wellness 360 Counseling Center!
You can also download the MySSP App for 24/7 counseling
---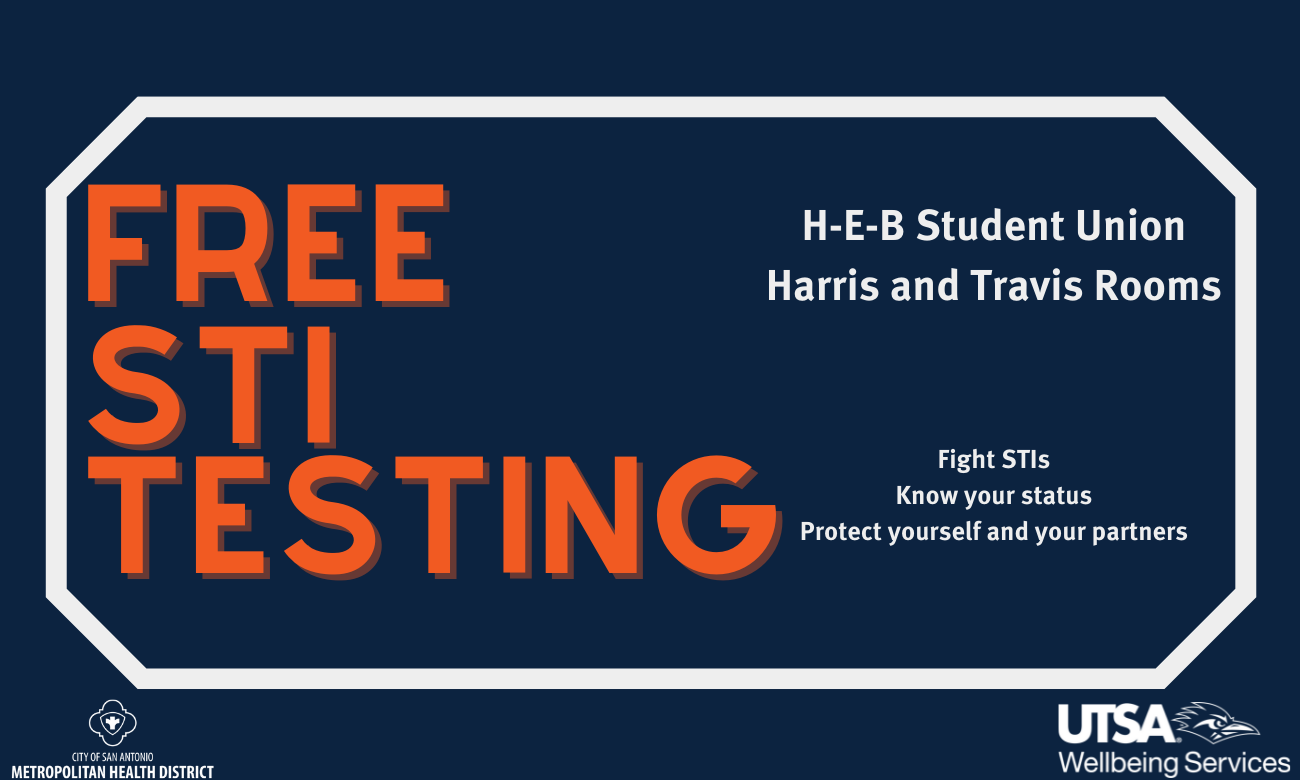 Monday, January 30 - 10:00am - 3:00pm
H-E-B Student Union 2.212 - Harris
---
Join San Antonio Metropolitan Health District and Wellbeing Services for free and confidential STI testing. Results will be given confidentially, the testing only takes a couple of minutes!
This event can be used as extra credit if your professor agrees.
---
Monday, January 30 - 11:00am - 3:00pm
H-E-B Student Union 1.102 - Bexar
---
The South Texas Blood and Tissue Center will be on campus providing the opportunity for students, faculty and staff to donate blood on campus.
Are you eligible to give blood?
To donate blood or platelets, you must:
---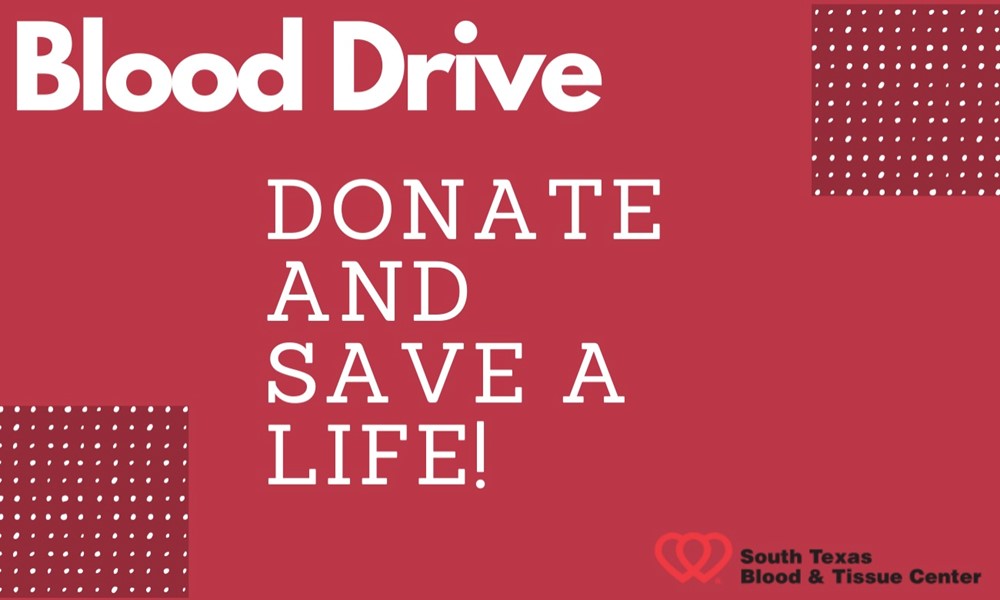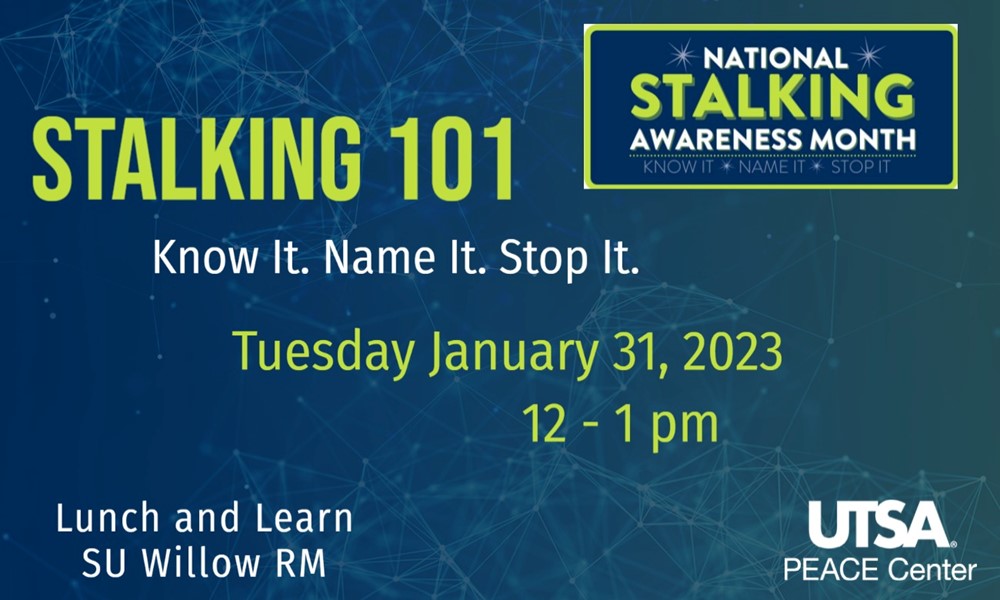 Tuesday, January 31 - 12:00pm - 1:00pm
Student Union 2.02.12 - Willow
---
Join the PEACE Center and Wellbeing Services for this interactive Lunch and Learn Workshop about Stalking. You bring your lunch and we will teach you about Stalking! Know it. Name it. Stop it.

---
Wednesday, Feburary 1 - 11:00am - 1:00pm
Central Plaza - Tabling 9
---
Join Wellbeing Services and our Peer Educators as we discuss health topics via fun games and activities.
---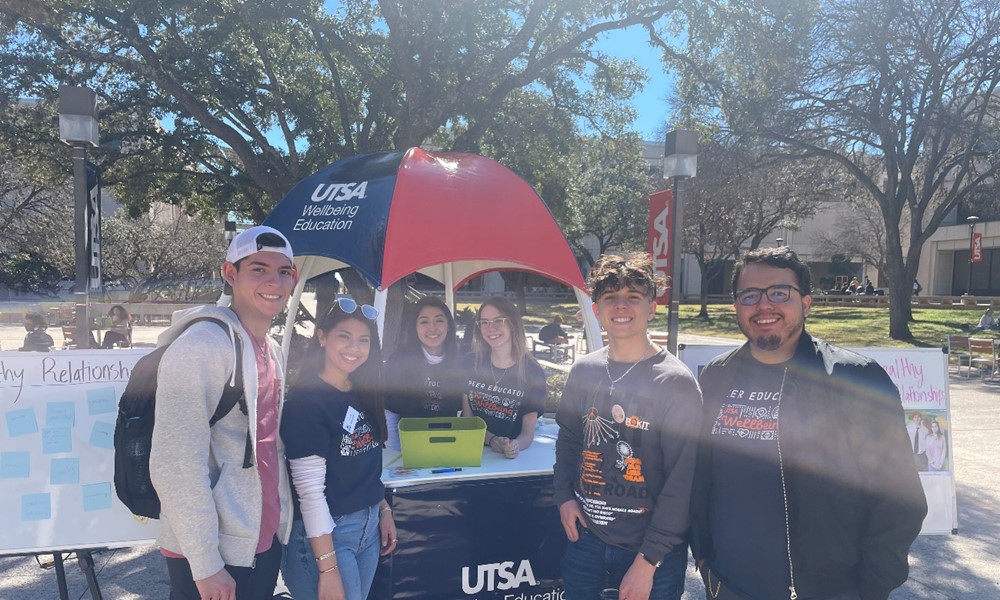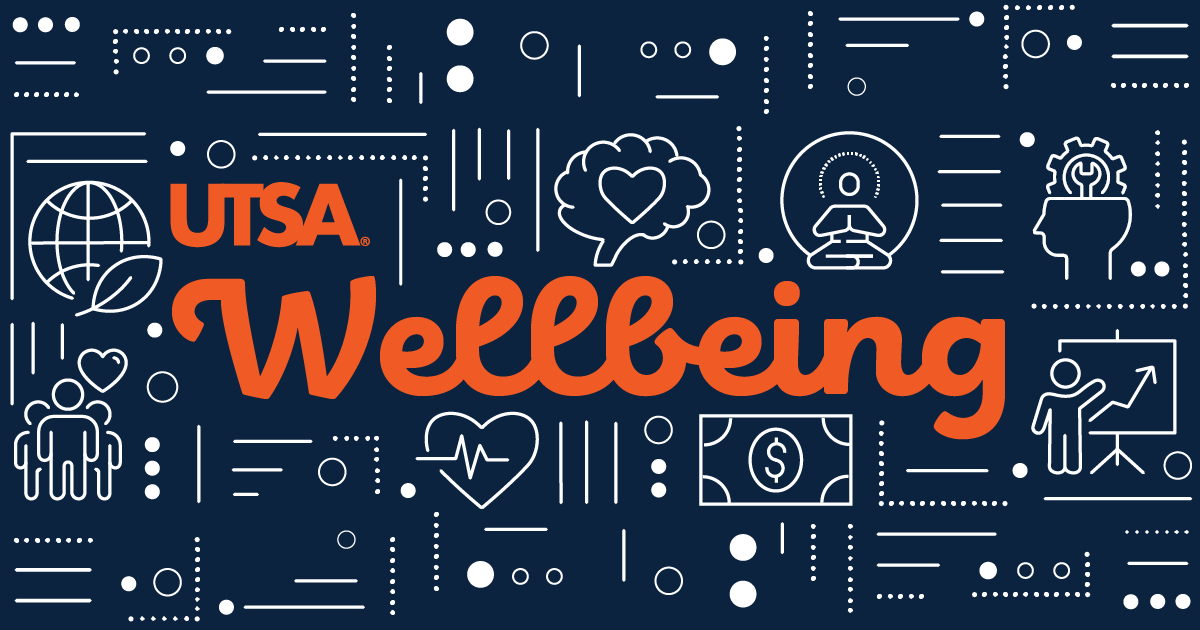 Wednesday, February 1 - 1:00pm - 3:00pm
McKinney Humanities - Portico - Tabling 7
---
Stop by to ask questions or learn about how you can become involved in Wellbeing Services events and programs.
Will have information on:
- Wellbeing Health and Education
- Wellness 360 Health and Counseling
- Campus Advocacy
- Center for Collegiate Recovery
- Student Assistant Services
- Peer Health Educators
- Mental Health Peer Advocates
---
Thursday, February 2 - 1:00pm - 2:30pm
---
This 90-minute interactive overview introduces the basic elements of Green Dot and the issues of power-based personal violence prevention. Through established learning objectives participants will:
Recognize behaviors that may constitute dating/domestic violence, sexual violence, or stalking.
Review strategies to reduce harm after possible violence has started.
Recognize barriers that may prevent them from doing something in the face of power-based personal violence.
Learn about proactive behaviors they can do to establish a culture that is intolerant of power-based personal violence.
No one has to everything, but every one has to do some thing.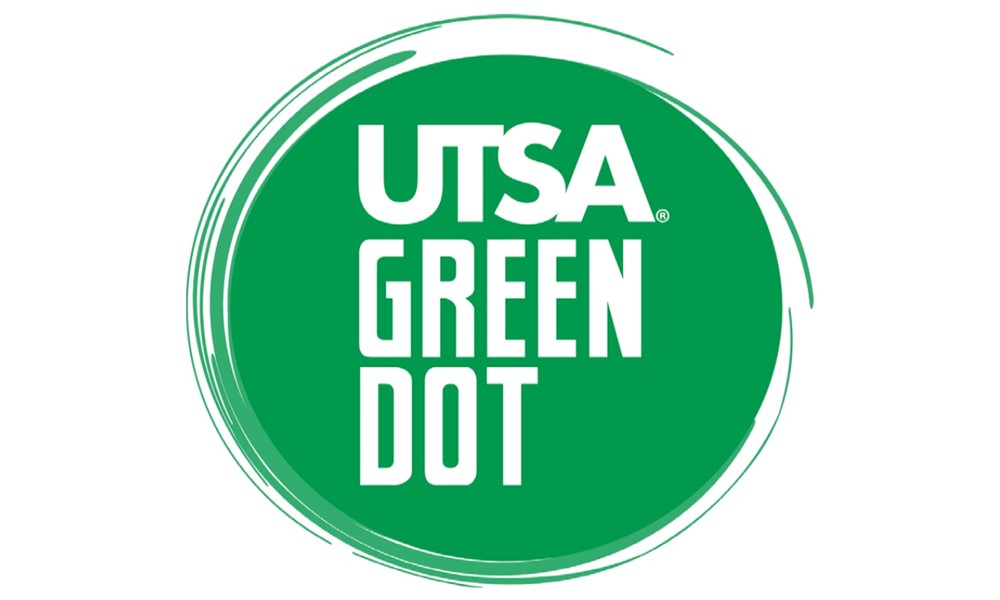 ---
Wellbeing Education and Promotion
Wellbeing Education and Promotion connects you to services that enhance your wellbeing.
Check out the Wellbeing Wednesday every Wednesday and connect with us on RowdyLink.
Request a Presentation
Presenters are available to visit with student organizations, departments, classes, teams and residence halls providing information on a variety of topics. Fill out the form below to get started.
Submit this form to request a presentation