President Eighmy named inaugural Dealmaker of the Year
March 25, 2019
San Antonio Business Journal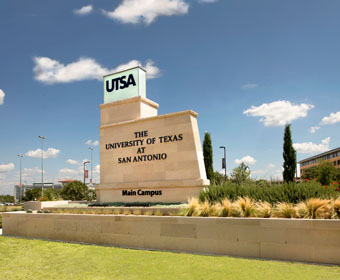 The San Antonio Business Journal is proud to announce that University of Texas at San Antonio President Taylor Eighmy has been chosen as the inaugural Dealmaker of the Year as part of the new Building San Antonio Awards.
It was Eighmy's vision and behind-the-scenes work to secure the right partners that has led the university to embark on an ambitious plan to transform the university's downtown campus, which could nearly double enrollment and draw more interest and investment in the area from the private sector.
The plan is a historic undertaking for the urban campus just west of Interstate 35 and calls for two new buildings and the development of a National Security Collaboration Center and a School of Data Science downtown.
The University of Texas System Board of Regents committed to contributing $70 million and entrepreneur and Rackspace Hosting Inc. co-founder Graham Weston contributed another $15 million.
Several prominent companies, including Parsons, Raytheon Corp., Booz Allen Hamilton, Noblis and Accenture, have already expressed an interest in establishing a presence in or near the National Security Collaboration Center. 
Also, the San Antonio City Council voted to transfer several publicly owned downtown tracts to the university to accommodate its expansion plans. Bexar County is working to do the same on a third tract.