UTSA president seeking responsible downtown expansion
April 26, 2019
San Antonio Business Journal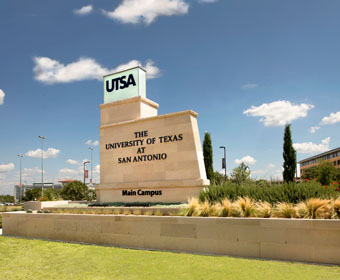 University of Texas at San Antonio leaders are rethinking the way they approach new development west of Interstate 35 as President Taylor Eighmy's vision for an expanded downtown campus takes shape.
Redeveloping multiple parcels west of downtown will likely require support from a wider group of stakeholders and greater economic sensitivity, Eighmy said.
"We are being very smart about how we are going to develop our real estate. I think we are going to be looking at some very creative and thoughtful public-private partnerships," Eighmy said. "We are going to bring some new thinking. It's not going to be an individual project-by-project approach."
UTSA will get help from its new chief financial officer and vice president of business affairs, Veronica Mendez, who joined in January after being vice chancellor at the University of California at Merced.
"She excelled in taking the power of public-private partnerships to develop financially sustainable real estate models," Eighmy said.