University provides update on next steps for fall semester plans
June 30, 2020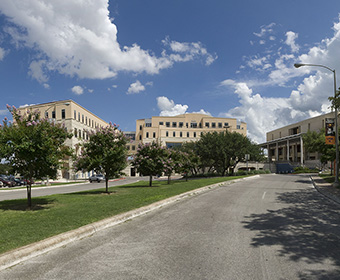 The following message was sent from President Taylor Eighmy, Provost and Senior Vice President for Academic Affairs Kimberly Andrews Espy, and Chief Financial Officer and Senior Vice President for Business Affairs Veronica Salazar Mendez to all students and their parents, faculty, and staff: 
We know you are anxiously awaiting more news about how the fall semester will look at UTSA.
Initially we planned to share information today regarding broad decisions shaping our fall semester. However, the surge in COVID-19 cases in Texas over the last week amplifies the need to ensure our approach fully considers the range of possibilities ahead. The pandemic's current trajectory is highly concerning to us all. We are taking a few extra days so that we can present all of you with a more complete picture of the fall semester and its flexible design.
This much is certain: UTSA will be open this fall with a semester crafted for personalized, impactful student learning experiences and the safety of all Roadrunners. Mandatory public health compliance training will be required for all students, faculty and staff, with consistent reinforcement by a highly visible campus information campaign.
Persisting with academics, campus life and research activities this fall—with significant modifications in place as part of our shared public health responsibility—will not only offer the critical continuity our students need to support their progress but also reignite UTSA's role as a force for social mobility and economic recovery for San Antonio. Our overall goal is to ensure widespread access to high-quality academic experiences and the safest possible physical environments, regardless of the unpredictable circumstances that lie ahead.