UTSA provides further updates for fall semester learning and operations
July 8, 2020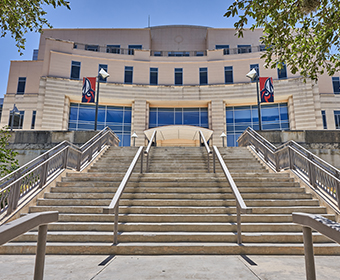 We are writing today with some updates regarding our ongoing planning for fall 2020. 
These last few months have been challenging, and we are all concerned that the pandemic situation in San Antonio and in Texas remains very unstable. The health and well-being of our entire community are constantly at the forefront as we develop adaptable plans for the fall semester. Importantly, our plans are designed for flexibility so that all those wishing to learn or work completely remotely this fall will be able to do so. 
Though there are many unknowns about the future, we are certain of this: By bringing our community together this fall—in mostly virtual formats—we are safely fulfilling our promise as an educational institution and an essential service for our students, our city and our state. Indeed, UTSA has been open and operational these past five months with over 600 Roadrunners on campus serving our residential students, conducting essential research and sustaining operations—all with extensive health protocols in place. 
Highlighted below—and detailed to a greater degree on our new Roadrunner Return website—are important guidelines for resuming instruction and student activities at UTSA this fall. All are based on the recommendations put forth in the reports by our tactical teams on Undergraduate and Master's Education, Advancing Belonging and the Out-of-Classroom Experience, Research Excellence & Doctoral Education, as well as the evolving efforts of our Public Health Task Force. 
These guidelines are subject to change based on further guidance from the Texas Higher Education Coordinating Board, UT System and public health officials. Some decisions—such as the opening of the Campus Rec Center—require more time and monitoring of the pandemic over the next few weeks.