Task Force Final Report Update
September 3, 2020
Message from Provost Espy
Dear Colleagues,
I'm pleased to share that the Graduate Student Success for Faculty Excellence Task Force, led by Vice Provost and Graduate School Dean Ambika Mathur, has completed Phase I of the Initiative: Define Success. Their report proposes key recommendations around the graduate student life, which were also discussed in various campus forums. I'm grateful to the Task Force for their eight months of hard work to get us to this point, to our students and faculty for engaging in this process and taking it so seriously.
The goal of this initiative is to recruit, support, nurture, mentor and prepare — in a culturally aware environment — a diverse body of students with fluencies and competencies to be successful across a variety of careers that positively impact San Antonio and beyond. Excellence and growth of our graduate programs are instrumental to our institutional goals of becoming a Carnegie R1 institution and gaining access to the National University Research Fund (NRUF).
The initiative now moves into Phase II: Collaborative Implementation of Success. In this phase, we will collect your feedback and develop a collaborative plan to establish timelines, priorities and implementation action steps to ensure graduate student success at UTSA. Final recommendations will be implemented in phases beginning this semester to maximally support our current graduate students in a timely manner.
We welcome your input on the report or other aspects of Phase II to Graduate.VPDean@utsa.edu.
With warm regards,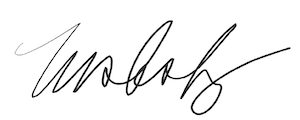 Kimberly Andrews Espy, Ph.D.
Peter T. Flawn Distinguished Professor
Provost and Senior Vice President for Academic Affairs