Message from the Provost: Integrated Design Initiative Update
September 30, 2020
Colleagues,
The Integrated Design Initiative Task Force, chaired by Dean JoAnn Browning, has now completed Phase II. I write to share seven notional models developed by the Task Force. Each represents a different way that the disciplines of COE and CACP can be brought together to realize our bold vision of a new, to-be-named college that leverages scholar expertise across architecture, construction, planning and engineering.
Following a Research Phase (see Phase I report), the three research subcommittees were re-mixed into three "design" subcommittees, each tasked with drafting at least two notional models. This process was designed to produce a variety of innovative ideas all based on data gathered in Phase I. In reviewing these models, please focus on the college structures rather than potential names, which will be discussed in the final phase of the initiative (Phase III).
I invite faculty, staff and students to attend a campus forum to share their input on these models:
Friday, October 9th 10:30 a.m. – 12:00 p.m.
Join via Zoom with meeting ID:

 

93963312589
Please review all seven models in advance of this meeting in preparation to discuss the elements that you like. You are also always welcome to send your input to IntegratedDesign@utsa.edu.
Following the campus forum, Dean Browning and I will also seek input on the models from each COE and CACP department, COE/CACP Student Council, the Student Government Association, Faculty Senate, Chairs Council, and the CACP and COE advisory councils prior to a decision being made. Please stay tuned for more information on the forthcoming Phase III of this Initiative, to include broader strategic planning for the new college and a naming process.
I sincerely thank Dean Browning and the Task Force for their diligent work on this initiative, and I look forward to hearing your input!
With warm regards,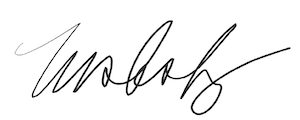 Kimberly Andrews Espy, Ph.D.
Peter T. Flawn Distinguished Professor
Provost and Senior Vice President for Academic Affairs