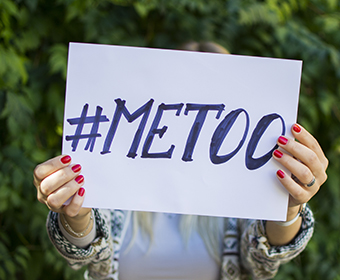 (Feb. 8, 2018) -- The University of Texas at San Antonio (UTSA) and the San Antonio Express-News will jointly host a town hall meeting to discuss the #MeToo movement at 7 p.m., Thursday, Feb. 15 in the Buena Vista Street Building Theater (BVB 1.326) at the UTSA Downtown Campus. The event, #MeToo: Where do we go from here?, is free and open to the public.
>>Watch a livestream of the town hall meeting on the San Antonio Express-News' Facebook page.
Social activist Tarana Burke founded the me too. movement in 2006 to help survivors of sexual violence understand they aren't alone and to help them find pathways to healing. The phrase spread virally in October 2017 as a hashtag used on social media to help demonstrate the prevalence of sexual assault and harassment, especially in the workplace. #MeToo has now been posted online millions of times, accompanied by personal stories of sexual harassment or assault.
During the forum, panelists will discuss the social dialogue triggered by the #MeToo movement and the changes it is expected to trigger in the workplace and in politics moving forward.
Panelists include:
Leticia Van de Putte, former Texas state senator
Trish DeBerry, CEO of the DeBerry Group
Michael Baumann, UTSA professor of psychology
Geraldine Garcia, former assistant police chief of the San Antonio Police Department
Francine Romero, UTSA associate professor and associate dean of the College of Public Policy, will moderate.
Free event parking will be available in unmarked spaces of lot D-3, beneath IH-35.