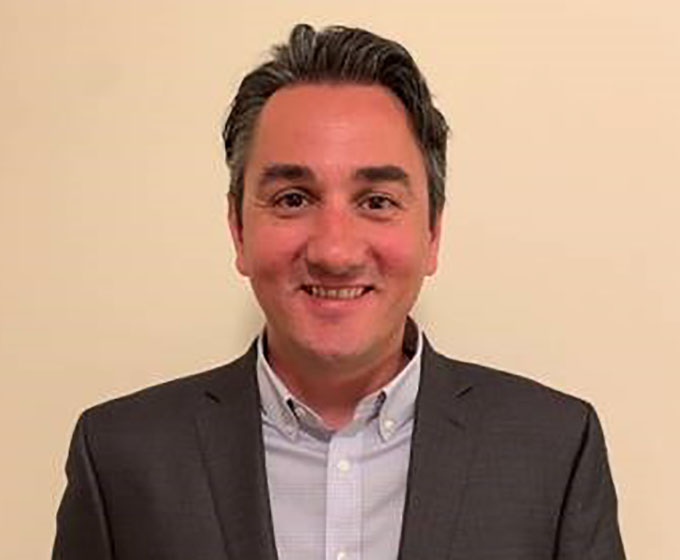 (June 28, 2019) -- In support of President Eighmy's strategic vision to foster operational and infrastructure excellence, the UTSA Office of Information Technology has selected Nassos Galiopoulos as its Chief Technology Officer (CTO) and Deputy CIO. Galiopoulos, who joins UTSA on August 5, will lead the development of strengthened systems to support students, faculty and staff in their academic, research and administrative pursuits.
"Nassos has a proven record of success in enterprise service management and performance analytics," said Kendra Ketchum, vice president for information management and technology. "His ability to cultivate high-performing teams and drive innovation is exactly what UTSA needs as we embark on our own digital transformation." 
Galiopoulos will join UTSA with two decades of experience in a myriad industries ranging from restaurants, transportation and specialty pharmacy operations to software development and information technology service operations. As UTSA's CTO and Deputy CIO, he will spearhead technological planning to support the university's strategic goals. He will direct the evaluation, implementation and administration of emerging and future technologies to transform UTSA's technology environment in accordance with current industry trends. He will also manage and oversee the teams responsible for the university's information technology infrastructure.
Most recently, Galiopoulos has served the University of North Texas System (UNTS) as a service operations, analytics and technology executive. There, he has led and directed the enterprise information technology services for UNT System while advancing partnerships with internal and external entities to optimize the institution's value and the student experience. He has also provided strategic direction on the services the institution offers to its customers by employing data-driven methodologies, prioritizing the customer experience and leading ongoing enhancements of the services for all three UNT campuses.
Notably, Galiopoulos has demonstrated success in utilizing proven process models to provide end-to-end services to UNT's customers and a passion for analytics. Hailing from one of the first higher education institutions to implement ServiceNow's Performance Analytics, he has presented at numerous conferences.
"The opportunity to redefine our information technology systems is a catalyst to delivering services of the highest quality to our students, faculty and staff," said Ketchum. "I look forward to Nassos' arrival as we elevate UTSA toward operational excellence."
A first-generation college student and two-time UNT alumnus, Galiopoulos holds a bachelor's degree in business administration and an M.B.A. in Information Technology.