More than 850 UTSA students have studied in Urbino since 2010. Photo credit: Deborah Silliman
(Aug. 14, 2019) -- UTSA today announced the expansion of its International Study Center at Urbino, Italy (ISCU) as the next step in its commitment to internationalization, multiculturalism and diversity. Recognizing the value in fostering an international study center to elevate the university's international profile, ISCU now will serve as the facilitation center for UTSA's activities throughout Italy and neighboring European countries, including student/faculty exchange, study abroad, and inter-campus educational partnerships. Further, the ISCU will assist all UTSA colleges in development of European centered activities to maximize the synergies among diverse disciplines.

"UTSA has had tremendous success with our program in Urbino, and we know that our Roadrunner students who have taken advantage of the program — no matter their field of study — have been forever changed by the experience," said UTSA President Taylor Eighmy. "Through the International Study Center at Urbino, UTSA is poised to be a nationally and internationally recognized model for study abroad and student success at a minority-serving institution that is emblematic of the future of higher education in the United States."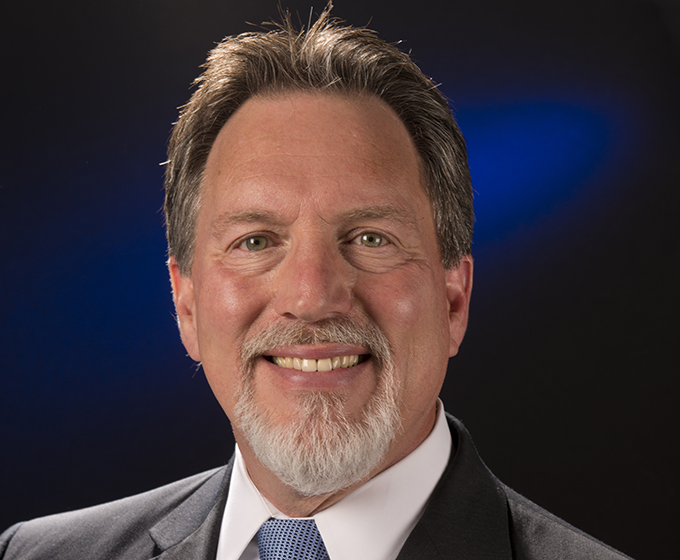 To oversee this expanded effort, College of Architecture, Construction and Planning Dean John D. Murphy has been named Executive Director of the International Study Center at Urbino and Associate Vice Provost for Global Initiatives. Murphy founded UTSA Urbino programs in 2010 with an inaugural group of 15 UTSA architecture students. He created the ISCU in 2011 specifically to facilitate opportunities across all colleges at UTSA, and to emphasize benefits of collaboration.

"John has long been a champion of UTSA's program in Urbino and early on recognized Urbino's potential as a study-abroad destination for UTSA students of various disciplines," said Kimberly Andrews Espy, provost and senior vice president for Academic Affairs. "I am excited to accelerate the execution of our vision to advance UTSA's International Study Center under his leadership by increasing the impactful academic experiences to broaden the world view of our students.

"Study abroad is just one example of the transformative experiences for our students that comprise UTSA's Classroom to Career Initiative," Espy continued. " John's new role will increase the number of students who can participate in study abroad – where didactic classroom learning is coupled with "in vivo" applied learning through cultural exchange, historical engagement, and language immersion — as well as increase the number of options for students and faculty to pursue."

UTSA officially signed a cooperation agreement with Universita degli Studi di Urbino "Carlo Bo" (UNIURB) in 2011; in spring 2018, Eighmy signed a renewal collaboration agreement with the university. Though the program began with architecture students only, through implementation of the ISCU, the College of Liberal and Fine Arts soon followed suit and began leading semester-long programs in Urbino in spring 2012. Groups of engineering and construction science and management students have also collaborated in Urbino in recent years. Currently there are discussions with the College of Education and Human Development and University College to offer additional programs at the ISCU. Participation levels continue to rise: an average of 65 UTSA students now study in Urbino each semester, and more than 850 UTSA students have studied in Urbino since 2010.

Murphy initiated an international studio requirement for architecture and interior design students when he joined UTSA in 2009, which has become a signature experience for the College of Architecture, Construction and Planning.

"As a college, we felt strongly that having a multicultural and historically rich international experience was imperative to the growth and development of our students," said Murphy. "However, I believe all students can benefit from a culturally immersive experience such as what we have in Urbino, and I'm ready to work with all colleges at UTSA to continue and grow the opportunities for students.

"A global view of any topic greatly increases the value of what is being learned. Students who study abroad are better prepared for employment that now occurs in every sector on a global scale."

In his new role in the Division of Global Initiatives under the leadership of Vice Provost Lisa Montoya, Murphy will support the growth of UTSA programs at the ISCU as well as UNIURB- aligned programs and provide necessary support for exemplary educational experiences for students and faculty in residence, among other duties. He also will explore developing a "micro-campus" in Urbino to provide enhanced services to UTSA students and to offer coursework to non-UTSA students from other universities studying in Urbino.
"John's vision for the Urbino campus has moved us forward as we expand our commitment to graduate world-engaged civic leaders of tomorrow," said Montoya. "With research and student-centered collaborations in Germany, France and Spain under development, John's on-the-ground academic leadership to grow our Urbino micro-campus will solidify our Italian presence and help round out our European strategy. His presence in Urbino will leverage resources and opportunities that ultimately will enable more UTSA students to pursue global experiences."

Murphy begins his new role September 1, 2019. JoAnn Browning will serve as interim dean of the College of Architecture, Construction and Planning in addition to her role as College of Engineering Dean.

"I'm grateful to JoAnn for taking on this additional role. She will provide critical leadership to the college to successfully initiate the new collaborative doctoral program tracks and planned professional online master's degrees, as well as to facilitate the alignment of our architecture master's programs with the new STEM designation," said Espy.