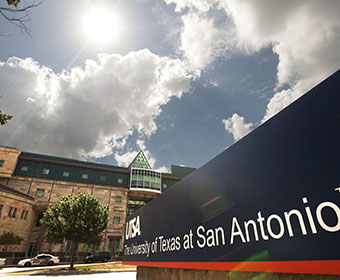 Oct. 1, 2019 — The University of Texas at San Antonio has partnered with local, veteran-owned Appddiction Studio to offer agile training and certification continuing education courses to the San Antonio community.
To meet the growing need for agile software developers and other agile-certified roles within San Antonio, UTSA will offer both public and corporate agile certification classes on-campus and at corporate worksites.
"Appddiction Studio is proud to partner with UTSA," said Timothy Porter, chief executive officer and founder of Appddiction Studio. "This partnership will enhance continuing education programs in San Antonio and provide adult learners with high-quality agile learning content to empower them to make a career change or take their career to the next level."
Appddiction Studio is a Gold Partner to Scaled Agile, a leading lean and agile organization whose framework has been implemented across many of the world's largest organizations, such as Capital One, Philips, Hewlett-Packard and Cisco.
The partnership aligns closely with UTSA's San Antonio Workforce Initiative. The new initiative promotes continuing education and professional development programs to support the city's growing need for a skilled workforce. In addition, it advances UTSA's capacity to meet the educational demands of San Antonio employers through customized certificate programs in various content areas.
"We are excited to collaborate with Appdiction Studio to provide high-impact agile training, especially as we embark on our new Workforce Initiative to support San Antonio's economic growth by ensuring an educated workforce," said Lisa Blazer, UTSA's senior associate vice provost for Academic Innovation. "This new partnership connects UTSA with a locally owned Gold Star training provider as we take the next step in helping to meet the region's skilled employment needs."
According to the Deloitte analysis of ITdashboard.gov projects, the percentage of projects using Agile / Iterative methods has risen from 10% in 2002 to 80% in 2017, and it continues to rise. While 47% of nongovernment organizations, according to a Project Management Institute survey in 2018, were still using predictive, or waterfall, project management approaches, 71% reported that they had at times used agile methodologies.
"Software development companies need to use agile methodologies to stay competitive in the market, and therefore want software developers who are familiar with them", said Porter. "Agile development enables software to be delivered faster, at a higher quality and at a lower cost, and developers with agile certifications are typically hired at a higher starting salary than those without that foundation."
In 2011 Porter worked closely with the UTSA Small Business Development Center to launch Appddiction Studio. He and his team develop apps, web-based application-management consoles and application-based software dashboards. Appddiction Studio has developed over 200 mobile applications in the commercial space, including the City of San Antonio's first transit application for VIA Metropolitan Transit.
"Ultimately," Porter added, "this partnership will bring highly sought-after agile training and certifications to San Antonio and accelerate the career paths of local professionals, helping to meet the city's employment needs."
The first certification training is scheduled for Oct. 24-25 at the Downtown Campus.