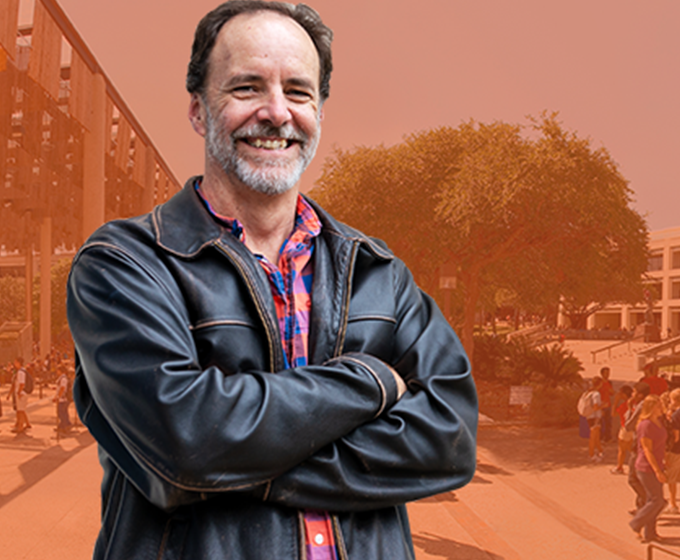 Nov. 12, 2019 — Karl Klose, a professor of microbiology at The University of Texas at San Antonio, will discuss how the world faces a global crisis in his presentation as the 11th installment of the 50th Anniversary Scholars Speakers Series on Tuesday night. 
Klose's talk, What's Bugging Us? The Rise of Antibiotic-Resistant Superbugs, will reveal how antibiotics are losing effectiveness against infectious diseases. "I will discuss how bad the problem is and how humans contribute to this problem," Klose said. The presentation will illuminate how bacteria become resistant to antibiotics and what solutions are available to avoid this crisis. 
"Antibiotics are fantastic drugs that have saved millions of lives," he said, "but we need to use antibiotics correctly and judiciously so that these medications do not become obsolete." 
The professor has been a member of the UTSA faculty since 2004 and his research focuses on understanding bacterial pathogenesis in order to develop effective vaccines and therapeutics. He is the founder at UTSA of the South Texas Center for Emerging Infectious Diseases, which consists of 18 infectious disease laboratories. His TEDx talk on antibiotic-resistant bacteria has received over 130,000 views. 
Attendees of his presentation should walk away with an understanding of microbiology and an appreciation for bacteria. Antibiotic resistance threatens everyone, he explained, and is one of the most important health challenges of our lifetime. 
His presentation is hosted free to the public by UTSA's College of Sciences on Tuesday, Nov. 12 at the San Antonio Botanical Garden, 555 Funston Place. Doors to the venue, which includes a cash bar, will open at 6 p.m. Klose will begin speaking at 6:30 p.m. and will be available to meet with attendees and answer questions at 7:15 p.m. 
To celebrate 50 years as San Antonio's urban serving university and to thank San Antonio for its support and commitment to higher education, UTSA is presenting its 50th Anniversary Scholars Speaker Series throughout 2019, featuring experts on a broad range of contemporary issues that impact society today. Each event is free and open to the public.