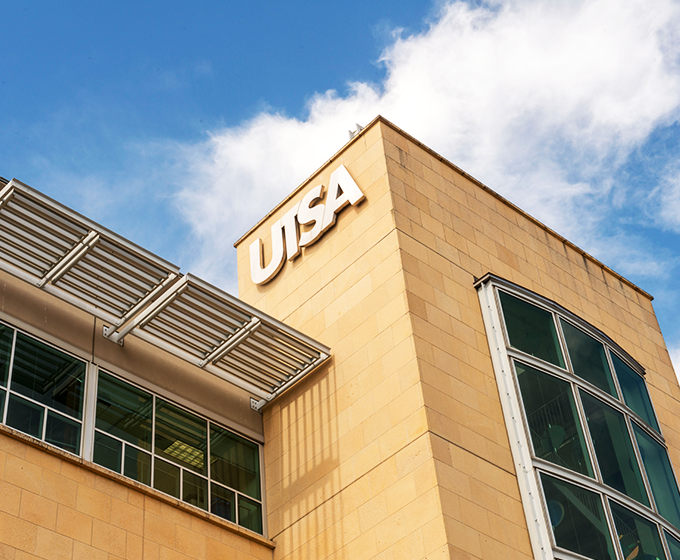 MARCH 13, 2020 — Editor's note: The following message was sent via email today by President Taylor Eighmy to all students, faculty and staff:
UTSA's executive leadership has been deeply engaged in planning for all coronavirus-related eventualities, and will continue to work daily—and through the weekend—to ensure we are activating all measures needed to keep our community safe.
Today we received updates from UT System, state government and city officials regarding new restrictions on travel and events and other limitations intended to safeguard public health. As a result, we have made some important changes to UTSA's policies:
New Travel Policy
Effectively immediately, no university-sponsored international or domestic travel is permitted unless deemed mission-critical or health-critical as approved by university leadership. This travel ban extends to April 12, 2020, with the potential for extension as needed. The university strongly discourages out-of-state and international personal travel.


Any students, faculty or staff traveling from CDC Level 3 countries must self-isolate for 14 days at home before returning to campus and must report travel to Global Initiatives prior to returning to campus.
Events Planning
Given San Antonio's announced restrictions today on large events, all UTSA events expected to draw more than 50 people must be postponed, canceled or conducted virtually. UTSA's Fiesta event (Día en la Sombrilla) will be rescheduled for a later date, and all UTSA sporting events are suspended.
For events under 50 people, event organizers are asked to consider the following before deciding whether to move forward:
Can the event be easily converted to teleconferencing, group chats or live streaming as alternatives to in-person gatherings?
Is there enough physical space to practice social distancing?
Can an isolated room be provided should someone show symptoms of being ill?
Can sanitizing stations be readily available?
Event organizers are encouraged to discuss plans with their department and division leadership given that there is no one-size-fits-all solution.
In addition to these new policies, I have a few additional important updates:
SACSCOC Reaccreditation
UTSA's reaffirmation of accreditation onsite review will not be taking place next week, as previously scheduled. SACSCOC is postponing all site visits through March 27, 2020. Next week, they will determine when visits will be rescheduled and whether they will be conducted in-person or virtually.
UTSA's Students Abroad
Those students and faculty who returned from our International Studies Center in Urbino are completing their full 14-day self-isolation period. We are also recalling our study abroad students from other countries. Those that are being recalled from Level 3 countries will be required to self-isolate at home for 14 days.
Protect Yourself
Based on new information shared by the City of San Antonio today, please take the following steps should you experience any flu-like symptoms:
Self-isolate if you are experiencing symptoms identified with coronavirus.
Do not go to an urgent care or hospital to request a test.
Call ahead to your primary care physician or a free clinic in the area for consultation and guidance.
As always, we will be using our UTSA social media channels and our Coronavirus Updates website to keep you updated, in addition to these regular email communications.