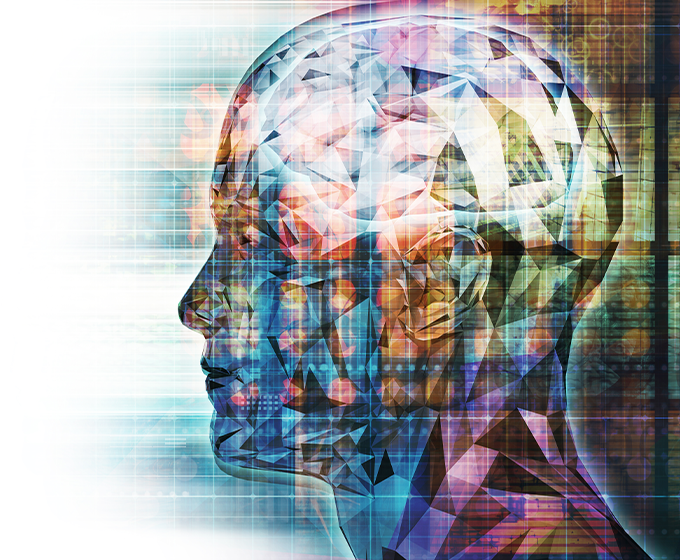 MAY 27, 2020 – Three current UTSA students and two recent graduates have received the National Science Foundation's prestigious Graduate Research Fellowship.
This fellowship program nurtures innovation and leadership in the United States, according to the NSF, by recruiting and supporting outstanding students with high potential.
The distinguished fellowship is awarded to outstanding graduate students in NSF-supported science, technology, engineering and mathematics disciplines who are pursuing research-based master's and doctoral degrees at accredited U.S. institutions.
Award winners affiliated with UTSA are Melissa Cadena, a graduating senior studying biomedical engineering; David Hall, an alumnus who is now studying biomedical engineering at the University of Florida; Hugo Lucitante, a first-year Ph.D. student in anthropology; Aldo Sepulveda, a graduating senior studying physics and astronomy; and Carmen Varela, an alumna now studying neurosciences at the University of Michigan.
Cadena and Sepulveda are both enrolled in UTSA's Honors College.
---
"The NSF Graduate Research Fellowship award is an important stepping stone in this early stage of my scientific career."
---
---
Cadena has conducted research in Jing Yong Ye's Advanced Biophotonics and Nanotechnology Laboratory, participated in the NIH/UTSA Maximizing Access to Research Careers Program and completed a research internship with the U.S. Navy in Washington, D.C. She plans to pursue a Ph.D. in Georgia Tech and Emory University's biomedical engineering joint program.
"Being recognized as an NSF-GRFP fellow is such an incredible honor. It is wonderful to be recognized as one of the top young developing researchers and scientist in this country," Cadena said. "Coming from a minority, female, first-generation college student background—and to be the first member of my family to pursue a Ph.D.—I will be able to reach my goals with the NSF Graduate Research Fellowship, and it will open additional doors to my future as a researcher and leader."
◊ ◊ ◊
Hall is a graduate student at the University of Florida. During his undergraduate studies at UTSA, he conducted research in Gabriela Romero-Uribe's lab on topographical, chemical and electrical optimization of polyethylene glycol diacrylate hydrogels for neural growth. He was a member of the Retaining Emerging Alamo College Talent in STEM program and was affiliated with the Research Initiative for Scientific Enhancement program.
◊ ◊ ◊
Lucitante, a member of the indigenous Cofán Nation of Amazonian Ecuador and Colombia, received his fellowship to support his research in Ecuador. He explores the cultural and political dynamics of the Cofán's contemporary territorial struggles. Numbering just 2,000 people in the world, the Cofán have fought against colonization, mining, deforestation and pollution from the oil industry.
"My people are battling oil and mining industries, plantation-style agriculture, legal and illegal logging, and the expropriation of our ancestral lands by settlers," he said in his research application. "We are also trying to build just, transparent relationships with the actors who claim to be working on our behalf, including the Ecuadorian state, nonindigenous researchers, and indigenous-rights and environmental organizations."
Lucitante grew up a monolingual speaker of A'ingae, a linguistic isolate that is the Cofán Nation's language. As the only member of the Cofán Nation currently pursuing a Ph.D. and as only one of two Cofán people with a B.A. degree from the United States, he said he has a unique opportunity to contribute to the protection of his people's culture and livelihood.
"As an Indigenous Cofán person, I want to produce knowledge about my people and our homeland that contributes to the literatures on the political-ecological challenges that native nations are negotiating, especially in Amazonia," he said. "But I also want my research to help my people devise a set of survival strategies that will allow us to protect our homeland over the next five centuries, just as we did after Spanish colonial forces invaded our territory nearly five centuries ago."
◊ ◊ ◊
Sepulveda was a 2019 recipient of a Goldwater Scholarship, a living memorial for Sen. Barry Goldwater that awards $7,500 to foster young talent in the areas of natural science, engineering and mathematics. Sepulveda is a first-generation college student from San Antonio who conducted research on extrasolar planetary systems through summer research internships at UT Austin and the Harvard–Smithsonian Center for Astrophysics.
"Earning the NSF-GRFP was an absolute honor and a validation of my abilities as an early career researcher," Sepulveda said. "The financial security that the fellowship provides during the three tenure years enables far more freedom in what research I will be able to pursue than if I had no fellowship support. I feel a great deal of excitement for the science I will accomplish as an NSF fellow."
In the fall Sepulveda will pursue a Ph.D. in astronomy at the University of Hawaii's Institute for Astronomy, a world-class astronomical research center.
◊ ◊ ◊
Varela is a second-year Ph.D. candidate in the Neuroscience Graduate Program at the University of Michigan, studying the role of genetic mutations in the pathogenesis of early onset pediatric epilepsy. She participated in the Research Initiative for Scientific Enhancement program during her undergraduate studies at UTSA. RISE provided her with invaluable hands-on scientific research experience as well as professional and leadership-developing training, preparing her to be a competitive candidate for Ph.D. programs.
---
---
"The NSF Graduate Research Fellowship award is an important stepping stone in this early stage of my scientific career that will give me the freedom and support to continue to pursue my research aspirations," Varela said. "I am extremely honored and humbled by the confidence that the NSF and my current mentors have in me to conduct sound, practical science and to be a contributing member of the scientific community."
NSF fellows receive a three-year annual stipend of $34,000, while their universities receive a $12,000 cost-of-education allowance to cover tuition and fees. Fellows also receive international research opportunities, professional development and the freedom to conduct research on a topic of their choosing at an accredited U.S. institution.
Since 1952 the NSF has provided fellowships to individuals selected in their graduate careers based in their demonstrated potential for significant achievements in science and engineering. The NSF-GRFP is a critical program in the organization's overall strategy to develop the globally engaged workforce necessary to ensure the nation's leadership in advancing science and engineering research and innovation.
NSF fellows have gone on to make transformative breakthroughs in science and engineering, becoming leaders in their chosen careers, and have been honored Nobel laureates.