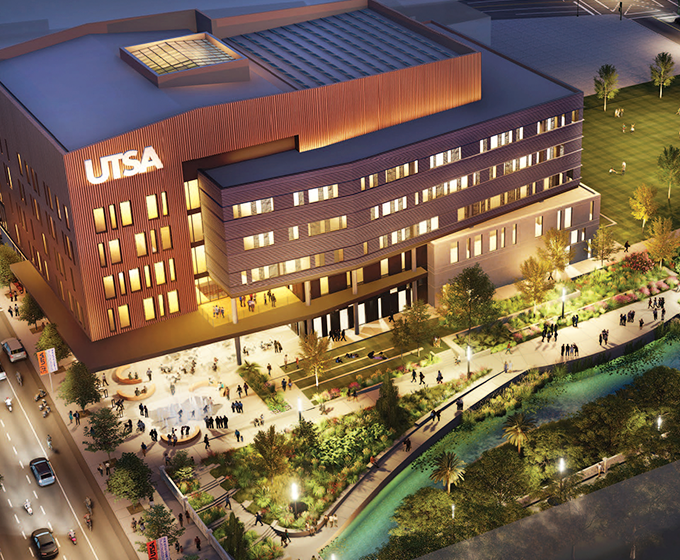 JUNE 29, 2020 — The University of Texas at San Antonio and the Air Force Research Laboratory, Information Directorate of Rome, New York, have entered into a Cooperative Research and Development Agreement.
This CRADA will allow for quick exchanges of research in support of AFRL's mission to lead discovery, development and delivery of warfighting technologies for air, space and cyberspace forces.
The goal of the collaboration, led by retired Brig. Gen. Guy M. Walsh, executive director of UTSA's National Security Collaboration Center, is to further enable research and development in areas ranging from artificial intelligence and machine learning, data sciences and cybersecurity. Additional areas of collaboration will include predictive modeling and analysis, training and exercise evaluation, and educational opportunities for students and the broader military community.
"There are tremendous R&D capabilities within the San Antonio ecosystem which the Air Force can leverage under this CRADA through the NSCC's partnership ecosystem, consisting of more than 50 organizations from government, industry and academia," said Walsh.  
The CRADA is a result of growing partnerships between the NSCC and multiple divisions of the Air Force, most notably the 16th Air Force, the Air Force Life Cycle Management Center, the Cyber Proving Ground, and Joint Base San Antonio and their effort to establish 5G capabilities.
Bernard Arulanandam, UTSA's vice president for research, economic development, and knowledge enterprise, is most excited at the opportunities this CRADA presents to the partners of the NSCC that will lead to innovations in national security. "This is an incredible opportunity for UTSA and the City of San Antonio," he said.
The NSCC and co-locating partners are slated to move to a new $90 million facility in 2022 in the heart of San Antonio's burgeoning high-tech corridor. The new facility will include 72,000 square feet of innovation space, laboratories and research facilities and will serve as a hub for government, university and industry in support of national security.