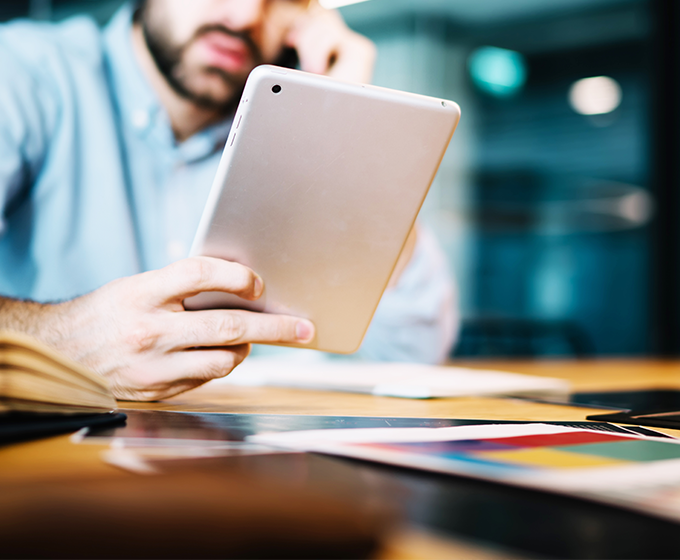 SEPTEMBER 14, 2020 — In the wake of record unemployment and a tide of furloughs among San Antonio's workforce this past spring, UTSA quickly responded with a targeted initiative to help those impacted get back on their feet.
By the end of the summer Career in Focus served over 2,000 job-insecure San Antonians through free and deeply discounted career advancement programs leading to skills-based digital badges or professional certificates.
The initiative included two primary programs: a series of free and discounted Job Jumpstart courses and Career Builder Badges microcredentials.
Over 1,216 San Antonians enrolled in Job Jumpstart courses, resulting in the completion of over 2,900 contact hours. Offered through UTSA Extended Education, the slate of free and discounted short-term courses provided skills-building opportunities for in-demand jobs in health care, information technology, customer support, sales and more.
---
"I have never seen such a simple yet useful mentorship lesson like the one provided by UTSA's badge."
---
---
Many laid-off or furloughed individuals took advantage of the courses as a way to bridge the gap between their experiential skills and formal education, earning credentials that proved valuable as they hunted for new employment.
"My responsibilities were all honed from on-the-job experience," said Debbie Gordon, an employee engagement administrator in the testing and assessment industry who was impacted by a reduction in force. Remaining proactive, Gordon enrolled in a Project Management Fundamentals course through the Job Jumpstart program.
Since completing the course, Gordon has gone on to pursue additional extended education courses in web design, with the ultimate goal of stacking her efforts to earn Certified Associate in Project Management and Project Management Professional certifications.
"With the knowledge of key project management concepts and practical applications I have gained through completing these courses, I will be able to apply what I've learned more effectively in a future volunteer management role or project/program management position," said Gordon.
The Career Builder Badge program offered another opportunity for participants to enhance their résumés and LinkedIn profiles while searching for a new job or exploring a career change.
Career Builder Badges are web-based microcredentials that can be shared on social media or personal profiles. Similar to digital badge programs run by Adobe, Procter & Gamble and Boston University, each UTSA badge highlights competence-based skills earned by completing a set of requirements in areas such as leadership, mentoring and conflict management.
Altogether, the program attracted 800 online learners, resulting in over 1,500 online sessions and 184 issued badges.
Program participants found the badges provided new ways of thinking about foundational skills.
"The mentorship badge was by far the one I gained the most from," said participant Lorelei Gomez. "I've been in the military for 22 years and have been both a mentor or mentee, but I have never seen such a simple yet useful mentorship lesson like the one provided by UTSA's badge."
An initiative of The Graduate School, the badges make it easy for supervisors or hiring managers to evaluate an individual's competencies that are not captured in traditional résumés or university transcripts.
The collection included seven Job Seeker Series badges and seven Leadership Series badges. The badge program—which until this summer was reserved for students pursuing a UTSA graduate degree—were free to any San Antonian this summer.
Career Builder Badges are continuing this fall, and are still being offered free of charge. The badge collection will expand over time to address workforce needs.