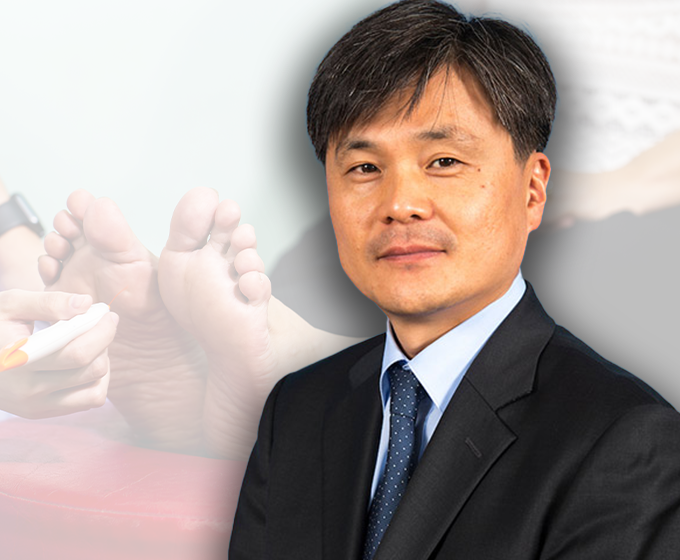 SEPTEMBER 24, 2020 — The Cancer Prevention and Research Institute of Texas has awarded UTSA professor Hyoung-gon Lee $250,000. The two-year grant will fund Lee's research, which seeks to understand the pathogenic mechanism of peripheral neuropathy and to develop a novel therapeutic approach.
"Chemotherapy-induced peripheral neuropathy is a devastating consequence of cancer treatment regimens that include neurotoxic chemotherapeutic agents such as cisplatin," said Lee, who is an associate professor in the Department of Biology, housed in UTSA's College of Sciences. Lee is also a member of UTSA's Brain Health Consortium.
"CIPN is one of the most common, serious side effects that can lead to dose reductions or early discontinuation of chemotherapy, reducing the efficacy of cancer treatments and significantly impacts the quality of life of the patients due to debilitating neurological symptoms such as pain, tingling sensation, numbness and weakness."
---
"Chemotherapy-induced peripheral neuropathy is a devastating consequence of cancer treatment regimens."
---
---
Despite the high prevalence and severity of CIPN, there is currently not an effective treatment to prevent or reverse CIPN. This is mainly due to the scientific community's limited understanding of the pathogenic mechanism of CIPN. The development of therapeutics is required to improve quality of life in cancer patients and survivors as well as enhance the therapeutic effectiveness of chemotherapy.
"Based on the previous studies, we developed a hypothesis that the induction of cell cycle activity in dorsal root ganglion sensory neurons, the main cell type affected by chemotherapeutic agents, is a key mechanism causing neurotoxicity in cisplatin-induced CIPN and thus targeting this mechanism may provide an effective therapeutic opportunity," Lee said.
As a part of its continued commitment to cancer research in Texas, CPRIT awarded 62 new grants totaling over $114 million and consisting of 52 academic research grant awards, eight prevention awards, and two product development research awards.
---
---
The awards support cancer research and prevention activities taking place in universities and community organizations across Texas. To date, CPRIT has awarded $2.6 billion in grants to Texas research institutions and organizations through its academic research, prevention and product development research programs.