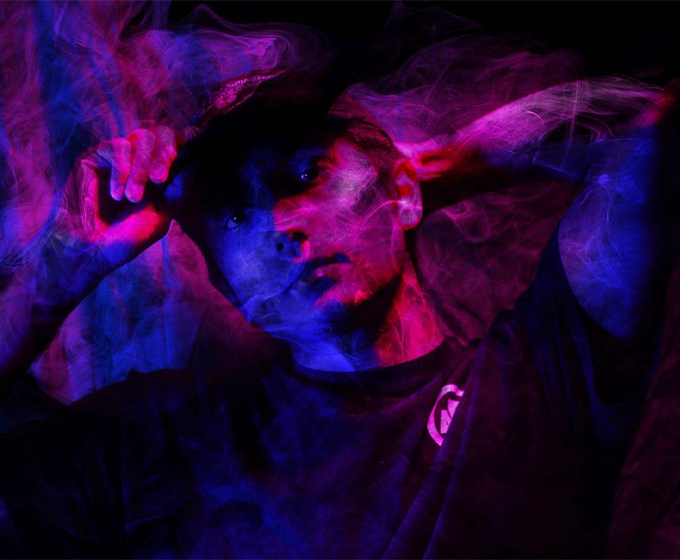 OCTOBER 16, 2020 — This month marks one year since UTSA became an Adobe Creative Campus. This distinction, held by only 38 campuses worldwide, has not only improved digital literacy for faculty, staff and students but also elevated UTSA's academic presence as a premier institution for creative knowledge production, underscoring UTSA's commitment to innovation, collaboration, inclusiveness and excellence.
A Partnership of Distinction
The Adobe Creative Campus program recognizes top institutions that are dedicated to transforming education through creative digital empowerment. By democratizing access to digital literacy (that is, the attainment of critical digital skills to achieve success), this partnership with Adobe allows UTSA to set a higher standard in academia and lead the future of education.
"By providing access to Adobe applications, UTSA has empowered faculty to seek new, innovative ways of instruction, equipped staff with powerful communication tools, and supported students in their creative digital storytelling and future career aptitude. Being an Adobe Creative Campus has truly transformed the digital literacy of our community," affirmed Melissa Vito, vice provost for academic innovation.
---
"Being an Adobe Creative Campus has truly transformed the digital literacy of our community."
---

Willie Schaefer, Adobe Creative Cloud support specialist at UTSA, talks about the benefits of being a Creative Campus, the importance of digital literacy and his role supporting the university community.
---
---
UTSA's partnership with Adobe fosters collaboration with other Creative Cloud campuses and positions UTSA as a representative institution for Adobe events. In fact, UTSA will host this fall's virtual Adobe Creative Jam, which runs November 6–13 and provides an exciting opportunity for students to showcase their skills in a beginner-friendly designathon. Student teams will be able to create a project for a real company and compete for prizes against students from other UT System institutions.
Campuswide Transformations
Access to Adobe software has impacted all areas of academic life. For staff, developing reliable and effective communications was critical during the uncharted beginnings of a worldwide pandemic. In a single day the Office of Digital Learning used Adobe Spark to create the Rapid Remote Teaching Resources webpage, which served as an immediate resource to help UTSA faculty quickly transition their courses from in-person to online. Since then, the broader Academic Innovation team has created additional resources using Adobe Spark.
"The platform became our go-to tool to create resources for remote teaching in an efficient and effective way," said Marcela Ramirez, executive director of digital learning.
On the faculty side Adobe has enhanced online instruction and cultivated creative course content for a variety of disciplines. For example, Jourdan Laine Howell from the Department of Music uses Adobe InDesign and Photoshop to help create her department's viewbook and the Voice Area Welcome Magazine as well as ads for the Texas Music Educator Association.
In the Department of Architecture, David Matiella has his students using Adobe Lightroom for class projects and Adobe Portfolio to uniquely showcase their work. In the Department of Modern Languages and Literatures, Lilian Cano has her Spanish Heritage classes incorporating Adobe Spark Video into their final class projects, allowing for enhanced language integration through creative storytelling.
Students also are using Creative Cloud to show off their creative storytelling and digital prowess. Student Daniela Silva used Adobe Fresco to transform her family photos into new artistic expressions over the summer. RJ McGuire, a founding student member of the Adobe Ambassador program, uses Adobe Portfolio, Photoshop, Illustrator and other Adobe applications for a variety of marketing projects, including several Campus Recreation posters created during his internship with the UTSA Campus Recreation marketing department.
Samantha Ellingsworth, also a founding student member of the Adobe Ambassador program, acknowledges the value in being an Adobe Creative Campus.
"Many careers, not just in the digital media realm, require applicants have immediate to advanced skills in Adobe. It means even more to me as a low-income student that these programs are offered free to active UTSA members," said Ellingsworth.
How to Begin Your Adobe Journey
UTSA provides a variety of resources for the community to learn more about the Creative Cloud. The UTSA Adobe Student Ambassadors organization helps students find out more about Adobe products through the support of fellow peers, fostering a community that encourages the pursuit of creative digital endeavors. Aaron Rodriguez, UTSA's newly designated Adobe student ambassador and liaison, is passionate about introducing students to the world of Adobe.
"Everyone has a creative bone in their body, so when you give them the tools to build on that without limits the results are exciting!" Rodriguez remarked. He encourages students to follow @AdobeUTSA for upcoming events, news, tutorials and more.
---
⇒
For more information and training on Adobe products, visit utsa.edu/adobe.
---
William Schaefer, UTSA's Adobe Creative Cloud support specialist, also hosts weekly training sessions for students, faculty and staff, and posts new training videos every Monday to showcase how Adobe can make life easier. Over the past year Schaefer has noted an increase in Adobe usage by 15%, and he has seen students, faculty and staff grow increasingly more comfortable with their abilities in digital content creation.
"It is my hope that, in the future, this will be an incentive for individuals looking to work at and attend a campus that cares about supporting individuals in the ever-changing digital landscape," said Schaefer.