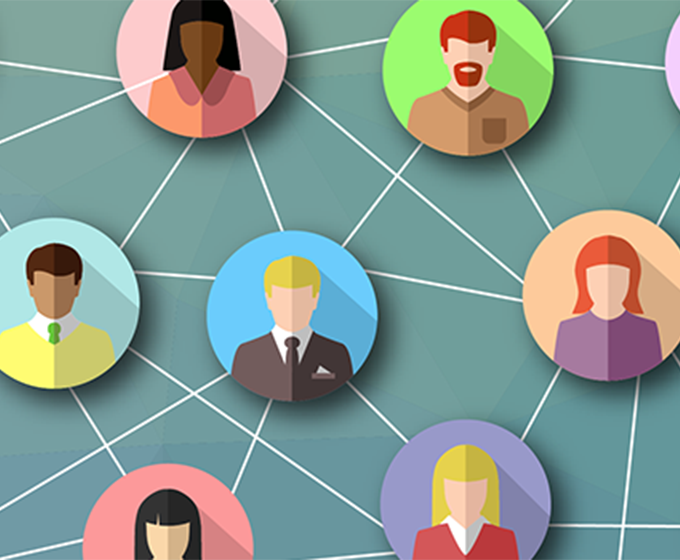 FEBRUARY 5, 2021 — A new support program for UTSA faculty is quickly gaining momentum. The faculty peer mentoring team initiative, launched in the summer of 2020 by Academic Affairs through Faculty Success, brings small groups of faculty together on a topic of mutual interest to learn or improve on some aspect of their scholarly activity. The program has received overwhelmingly positive feedback, empowering faculty with the resources and guidance to succeed in their careers.
So far, more than 100 faculty members have participated in over 30 PMTs on topics ranging from online instruction, NSF Early Career Award preparation, being a new faculty member and being a department chair.
Members of the team meet regularly to share best practices, guidance, feedback, and advice with each other and are led by a faculty peer mentor with expertise related to the topic of the team. PMTs typically meet over the course of a semester or summer session, but the flexible structure of the program allows for shorter or longer meeting durations.
---
"Peer mentoring has created an opportunity to bring together the faculty who face similar challenges."
---
---
"Research evidence continues to support that quality and consistent mentoring is key to individual career success," said Laurie Lewis, professor of communication and associate vice provost for faculty success, who spearheaded the program. "UTSA Faculty Success is committed to creating a rich environment to link faculty with a variety of mentoring opportunities and resources so that they can access the type of support they need to succeed."
According to feedback from the summer sessions, the overall PMT experience was rated 5.38 on a 6-point scale by mentors and team members. Participants indicated a high level of learning, averaging 4.23 on a 5-point scale. Nearly all respondents indicated that they would recommend the program to other faculty.
Hannah Macnaul, an assistant professor of educational psychology, participated in a PMT geared to help onboard new faculty in the fall 2020.
"The faculty peer mentoring program was a great way for me to connect with other new tenure-track faculty members and gain valuable insight to the tenure-track process from a more senior faculty member. The conversations and guidance were incredibly helpful, given I'd just received my Ph.D. less than a year ago," said Macnaul.
Sam Silvestro, computer science professor in practice, participated in one of the many PMTs devoted to online instruction over the summer.
"This interactivity among a small group of other similarly situated faculty members allowed me to incorporate these experiences into my own courses in a manner more efficient than other mediums, such as simply reading articles or watching videos regarding online pedagogy," said Silvestro. "The ability to share knowledge and commiserate over our emerging circumstances proved both beneficial and enjoyable, and I would very much recommend this program to any interested faculty member."
While the benefits of PMTs are tremendous for mentees, mentors also gain value from the program. Maho Sonmez, an associate professor in practice of management science and statistics, developed one of his courses for the fully online B.B.A. in cybersecurity back in 2017. This first-hand experience with adapting a course to an online platform was invaluable for his peer mentor team on online instruction.
"The peer mentoring program at UTSA has allowed me to share my experience and best practices and pass on my knowledge in online teaching to my peers. I believe peer mentoring has created an opportunity to bring together the faculty who face similar challenges," commented Sonmez. "Peer mentoring also created an informal environment where faculty from different colleges and departments offered advice, feedback and support to one another and also learned from each other."
In addition to the PMT initiative, Faculty Success has established a mentoring training program, helped revise department mentoring plans, and created a Career Development Plan tool for faculty and their mentors to set clear goals and identify the necessary resources to achieve them. Faculty Success has also created the Faculty Mentoring Hub, which provides additional resources for faculty and their mentors to enhance their mentor-mentee relationship. In addition, a new Presidential Award for Faculty Mentoring has been created to recognize outstanding faculty mentors and will be awarded for the first time in spring 2021.
"My hope is that faculty will begin to request PMTs for new topics and that we can grow the program to add new teams and topics every semester," said Lewis. "I see potential for forming teams around mutual interests in research or creative methodologies, themes for scholarship, writing groups, grant applications, book writing, pedagogical tools, among many other possibilities."
Currently, 10 PMTs are planned for this semester with the theme of experiential learning. If you are interested in participating or leading a spring 2021, summer 2021 or fall 2021 PMT, visit the Faculty Mentoring Hub and complete the online PMT Request Form to suggest an idea.