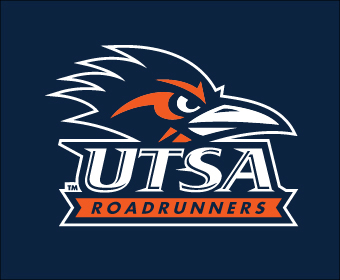 JUNE 7, 2021 — The final grades are in and UTSA student-athletes continue to break records in the classroom following a successful spring semester.
UTSA's average team cumulative GPA currently stands at 3.27, the highest in department history, while UTSA student-athletes logged a 3.22 average team GPA for the spring semester.
Additionally, 14 teams currently maintain a GPA of at least 3.0, tops in school history, while 13 teams achieved a 3.0-or-better spring semester GPA.
Of UTSA's more than 350 student-athletes, a school-record 60.7% currently maintain a 3.0-plus GPA, while 62.2% achieved a spring semester GPA of 3.0 or better.
During the spring semester, 44 student-athletes logged a perfect 4.0 GPA, while 34.5 percent of student-athletes were named to the UTSA President's List, Dean's List or Honor Roll.
UTSA Student-Athlete Academic Highlights 
UTSA's average team cumulative GPA currently is 3.27*
UTSA's average team spring semester GPA was 3.22
14 teams currently maintain a 3.0+ cumulative GPA*
13 teams achieved a 3.0+ spring semester GPA
60.7% of student-athletes currently maintain a 3.0+ cumulative GPA*
62.2% of student-athletes posted a 3.0+ spring semester GPA
44 student-athletes posted a perfect 4.0 spring semester GPA
34.5% of student-athletes were named to the President's List, Dean's List or Honor Roll
* Denotes department record