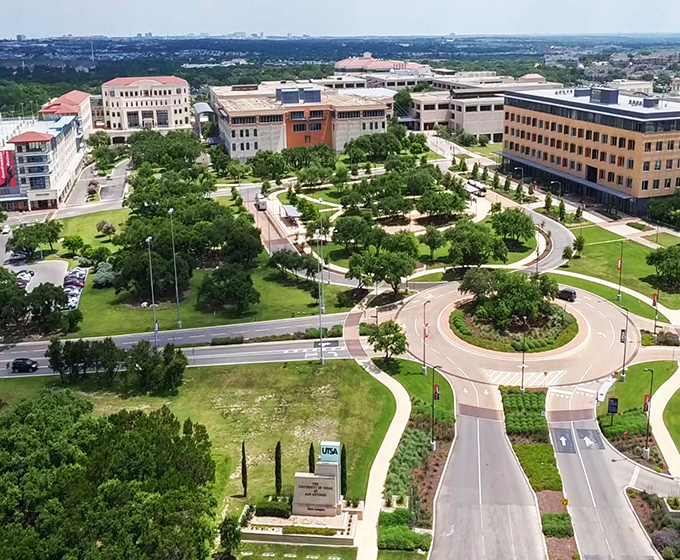 DECEMBER 31, 2021 — Editor's note: The following message was sent via email today from President Taylor Eighmy, Provost and Senior Vice President for Academic Affairs Kimberly Andrews Espy, and Chief Financial Officer and Senior Vice President for Business Affairs Veronica Salazar to faculty and staff:
As the winter break comes to a close, our thoughts turn toward preparing for the spring semester. The recent surge in COVID-19 cases due to the omicron variant amplifies the need to ensure we continue to keep our Roadrunner community safe.
Over the holidays, we have continued to assess local and national conditions, and have remained in close contact with our public health expert advisors. After consideration of many factors, we have an opportunity to proactively limit campus operations after winter break, as we monitor the current surge.
Limited operations will begin Monday, January 3, for faculty and staff and will continue through January 17. During this time, we will conduct remote operations whenever possible. Meetings and events should be held virtually, and only essential services should take place on campus. If you have questions on how your department or unit will operate after winter break, please check with your supervisor, department chair or unit lead.
To those who will continue to work on-campus to provide essential services—including supporting our residential students, conducting research, keeping our campus safe and maintaining our facilities—know that we are extremely grateful for your efforts.
Next week, we will update our community about any change of plans for the coming spring semester.
In the meantime, please stay safe and continue to focus on the health and wellbeing of those around you. Keep doing your part and be vigilant about vaccination, wearing your face mask, socializing safely and knowing what to do if you feel sick.