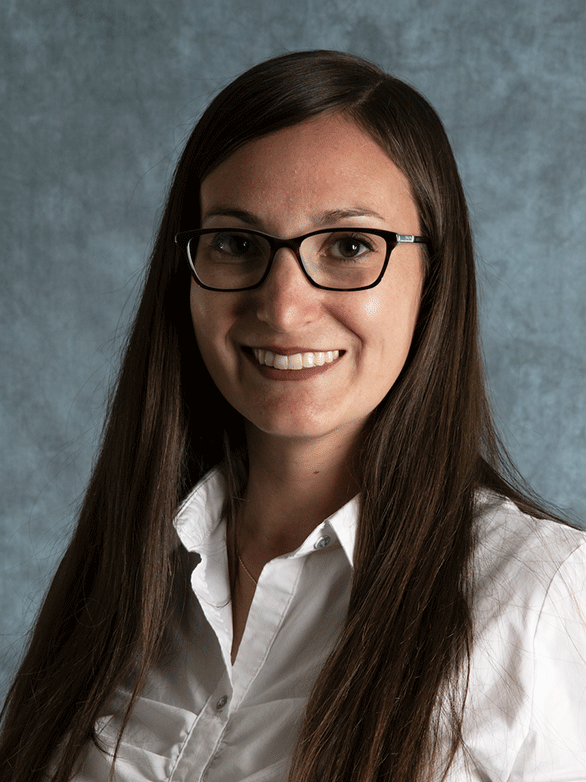 Amanda Fernandez
Fernandez is an assistant professor in the College of Sciences (COS)' Department of Computer Science. She is a member of the MATRIX AI Consortium and the primary investigator in the UTSA Vision and Artificial Intelligence Lab (VAIL), where researchers construct deep theoretical models by considering adversarial examples and cybersecurity approaches and apply these models to real-world technologies.
Her focus areas include artificial intelligence, deep learning and computer vision. With over 30 publications, Fernandez has received research funding from the National Science Foundation (NSF) and the U.S. Department of Energy, enabling her to collaborate with transdisciplinary teams addressing security in nuclear technologies as well as explainability in artificial intelligence.


---
Thomas G. Forsthuber
Forsthuber is a professor in the COS' Department of Molecular Microbiology and Immunology and its Jesse H. and Mary Gibbs Jones Chair in Biotechnology. As a member of the university's South Texas Center for Emerging Infectious Diseases and its Brain Health Consortium, his research team seeks to understand how the immune system, in particular T cells, contribute to autoimmune diseases and how to modulate T cell immunity for therapeutic purposes in humans.
He has published over 100 research articles and book chapters and has received funding from the National Institutes of Health (NIH), National MS Society and industry. His research directly supports novel drug development for various autoimmune diseases and their biomarkers.


---
Eugene B. John
John is a professor in the Klesse College of Engineering and Integrated Design's Department of Electrical and Computer Engineering. He directs the Laboratory for Low Power VLSI Design and Machine Learning Hardware. His research interests include energy-efficient computing, ultra-low energy computing for implantable cardiac devices, AI/machine learning, machine learning workload analysis and characterization, hardware security, and computer architecture and benchmarking. He has published over 140 research articles, two books and three book chapters.
His research has been supported by the NSF, NIH, Semiconductor Research Corporation, Army Research Office, Air Force Office of Scientific Research, Texas Higher Education Coordinating Board, IBM and Intel. He serves as an associate editor for two scholarly publications: IEEE Transactions on Sustainable Computing and ACM Computing Surveys.
---
"Drs. Fernandez, Forsthuber and John are exceptional investigators who have demonstrated distinction in their research pursuits in their respective fields, and it's no surprise they were named Senior Fellows in the National Academy of Inventors, a most prestigious accolade," said Bernard Arulanandam, UTSA vice president for Research, Economic Development and Knowledge Enterprise, and a NAI fellow. "They exemplify the research excellence that led to UTSA's recent R1 designation."
With the recent election of the class of 2022, UTSA now has seven senior members and seven fellows with the National Academy of Inventors.

Nomination for NAI Senior Member by an individual's supporting institution is a distinct honor and a significant way for an institution to publicly recognize our innovators on a national level.
"Today, these Senior Members, on their path of prolific discovery, join the NAI innovation community," said NAI President Paul R. Sanberg. "With the NAI Senior Member award distinction, we recognize and honor these innovators who are rising stars in their fields."
In addition to individual discoveries, NAI Senior Members are also recognized for fostering a spirit of innovation, while educating and mentoring the next generation of inventors.
This latest class of NAI Senior Members hails from 41 research universities. They are named inventors on over 1,093 issued U.S. patents.
This year's class reflects NAI's dedicated efforts to promote diversity and inclusion in its membership, with the addition of 40 outstanding academic female and/or minority inventors. The 2022 new Senior Members will be inducted at the Senior Member Induction Ceremony at the 11th Annual Meeting of the National Academy of Inventors this upcoming June 14-15 in Phoenix.